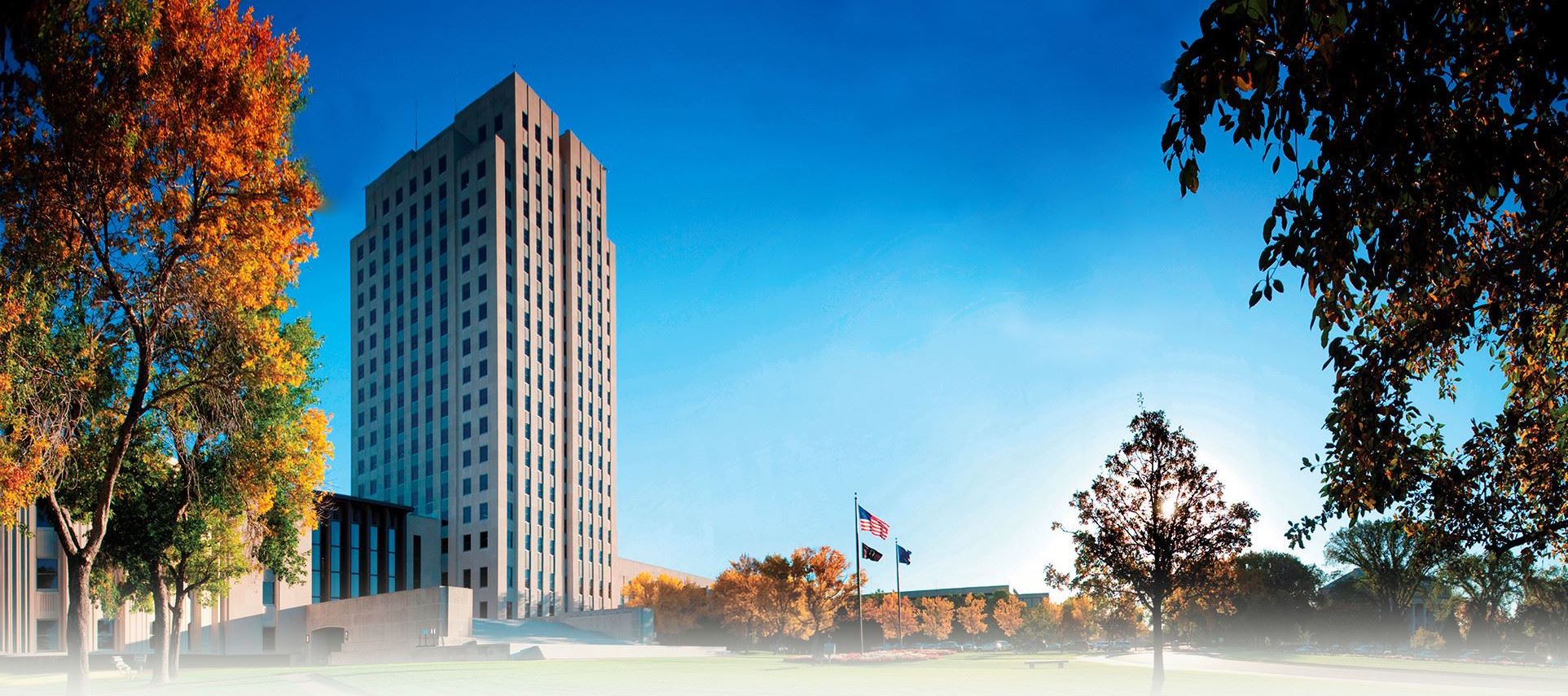 Bismarck Daily, founded in 2013, has a long and distinguished record of service to the people and communities of Bismarck, NORTH DAKOTA. Bismarck Daily is a locally owned and operated full-service news source, which features articles online, including local news, education, opinion, politics, lifestyle, and coronavirus updates. Bismarck Daily serves as the publication of record for social events, court news, entertainment and other items of special interest to Bismarck and the other local areas.
During its more than 8 years of publication, Bismarck Daily has received over 10 awards for journalistic excellence at both the state and national level. Bismarck Daily is an active member of the National Newspaper Association and the North Dakota Press Association.
CORE VALUES
Honesty & Integrity

Creativity

Facts

Community

Teamwork
MISSION STATEMENT
Bismarck Daily strives to be the source for community news in Bismarck; no matter how big – or small – the story. Like any community, Bismarck Daily utilizes teamwork to make sure that the facts are presented with honesty and integrity across all of our media platforms.
Bismarck Daily – it's on the internet, in your social media feed, it's everywhere…
News comes from a freedom of information for the people. It's birthed from a free press that is backed by free expression. It is rarely praised, yet essential. 
News has been my life and breath since 2008. I can't say that I even thought about being a journalist; I just knew that I enjoy people, like to tell stories and want to share wonder with the world. 
There are a number of events that happen in this community on a weekly, monthly and yearly basis. For some time, I operated the publication just giving readers the information, regurgitating what was presented at board meetings, talking to a new business owner, showcasing a local gardener, giving a festival committee member their moment to shine, and in doing such, the town was as shimmery as its leaders wanted it to be. 
Some people would call this news. Some people would call this community. 
But in every system, in every town, in every school, in every moment there are different stories happening. Sometimes, there is information, important information that is not presented to the public. Or there is misinformation. There are moments when knowledgeable voices are not heard by the powers that be. Then there are groups of people, and sometimes individuals, who are underserved and overlooked.
Any journalist will tell you that there is always more to know, there is always the unseen, and we have a daily decision on what questions to ask and what information we publish. 
We live in a town (it's like many other small towns) where reporters have only asked questions based on who, what, when or where. That changed with the Bismarck Daily. There was no longer a choice between gathering information, telling the highlight stories, and asking why and how. 
I care about your ideas, your hearts, your visions and even your voice. I want to and have celebrated all of our wonderfulness with you. I have also sat with you on the phone, listening to your concerns and felt what you are feeling. 
A news organization can and should do both. A healthy community can handle, see and work on both.
I truly believe that this simple notion has caused skepticism in news organizations today. 
As journalists we have a responsibility to reflect both the good and the bad of a people within each publication. People want to see themselves reflected in the stories that are told, but they also want to be informed. 
The work that journalists do is the first line of history. It is their job to paint an accurate and complete picture for those who want to be educated in this life today and representative for those in the future.
Of course, with time, I've also gained insight. I've learned that community isn't just the shiny. Community comes from hard work. It comes from truth and empathy. It comes from priority and vision. And news organizations can help to capture that conversation, disperse it, facilitate it so that people can move forward in community together.