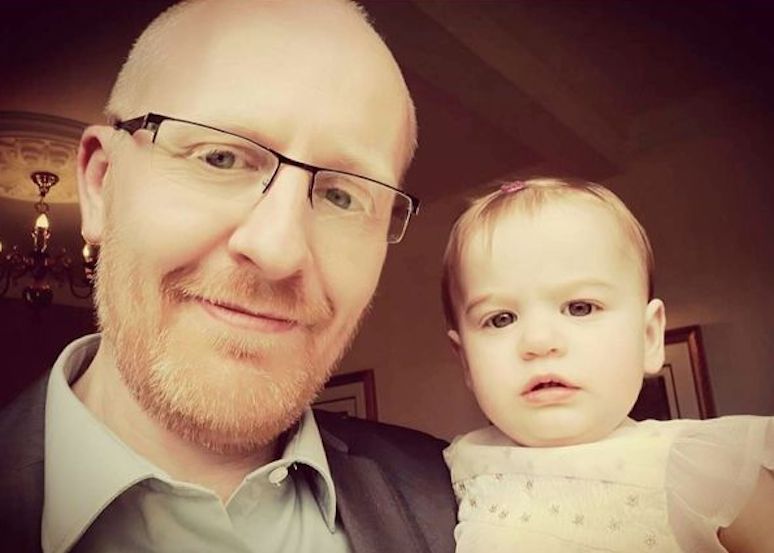 Children who begin identifying as trans at a young age tend to retain that identity at least for several years, a study suggests. The rights and experiences of trans people have been very much in the news over the last several years.  But parents of kids who raise questions about their gender or come out as trans may still find themselves at a loss for what to do next.
Both parents, Matthew and his wife Klara, said that their trans son, Stormy, born as a female with a twin brother, decided at the age of two that she was a boy and has since identified as such over the course of the last two years. Stormy has had the support of his parents to challenge the social norms regarding his gender identity. Stubbings agrees that Stormy's identity in himself not being constrained to societal norms and prejudices is something that everyone can learn from. According to the parents, Stormy displayed signs of identifying as a male as soon as he was 18-months-old. Within these months, Matthew said that Stormy displayed an aversion to pigtails, dresses, and pretty shoes.
Not too long after, at two-and-a-half, Stormy communicated to her family that she wasn't a girl and was a boy instead. "Stormy has never been a girl. He has never verbally expressed to us that he's a girl," Stubbings said. Matthew and his wife have been supportive of Stormy being a transgender boy. Matthew also stated that he is a happy boy that loves his life. It has, however, become challenging for them when facing other adults within their community who are not understanding with their support. It is communicated to them that they are hurting their child due to him being four years old. With this in mind, they find themselves constantly attempting to have people reference Stormy as a boy and not the gender that he was assigned at birth.
Matthew has communicated pride in the decision that his son has made in his identity. "I am so proud that he knows who he is and isn't constrained by societal norms and prejudices," Stubbings said. "We can all learn something from this small boy, and I learn every day. Everyone is different." He has received positive responses after sharing his story on social media as a means of encouraging people to accept people as they are. "We all need to accept that people are different and not try to force those around us to fit into a box that suits us. Accepting people for who they are is the only way to encourage innovation, embrace growth, and harness the best in everyone". He made sure to include images of his son after having his hair cut. "I have permission from my son to post this. He is proud of who he is."
Related posts