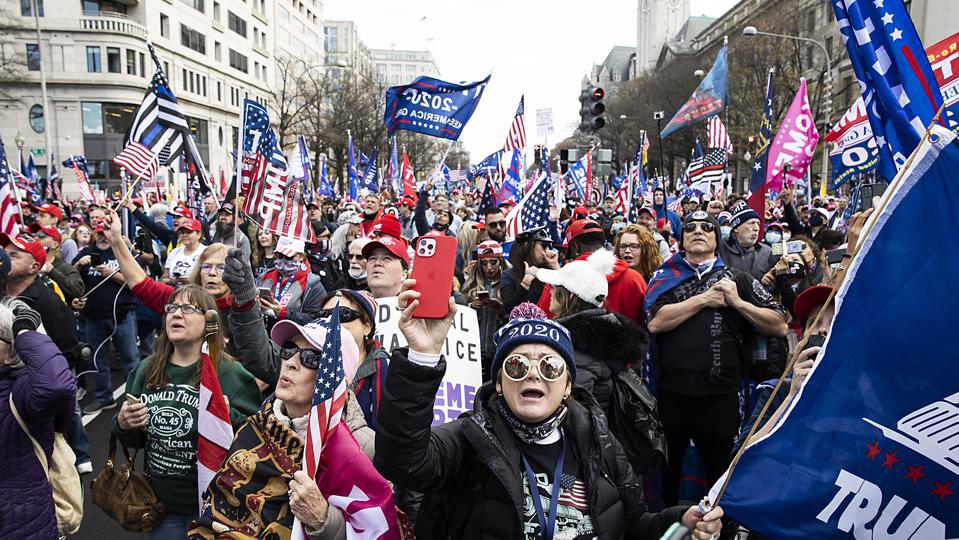 MINOT, N.D. – Area residents will be among those attending a large rally in Washington, D.C., Wednesday to support President Donald Trump as Congress considers whether to ratify the results of the Electoral College.
A bus leaving Bismarck today will be picking up residents across the state in traveling to the national event sponsored by various groups.
Dennis Helgeson, Minot, who planned to attend, couldn't say how many North Dakotans might be part of the caravan since the trip was organized on short notice. Americans concerned about the 2020 presidential election results from around the country are expected to attend the rally. Some Republican members of Congress have indicated they will seek to reject the electoral results from a handful of key states, but getting enough support to be successful appears to be in question.
Although the rally may not have much influence on the decision of Congress, Helgeson said, the rally is "just to show our support for Trump."
According to websites promoting Wednesday's rally, the event will take place at The Ellipse,an oval-shaped field located in President's Park, which encompasses the White House and other federal buildings.
Expected to attend the event, known as March to Save America Rally or Joy in Liberty, are Trump supporters who have connected online through TheDonald.win, StopTheSteal.us, TrumpMarch.com, DonaldsArmy.com and MAGADragTheInterstate.com.
"The Democrats and their cronies in the mainstream media and big tech are standing in the way of the truth. Donald Trump WON the 2020 general election," states DonaldWon.com. "There are approximately 80 million patriots who know the truth. If we all roar together, we will be heard."
Statewide events known as Operation Occupy the Capitol also are planned Wednesday to support the D.C. rally. One is listed to occur at the state Capitol in Bismarck at noon.
Related posts