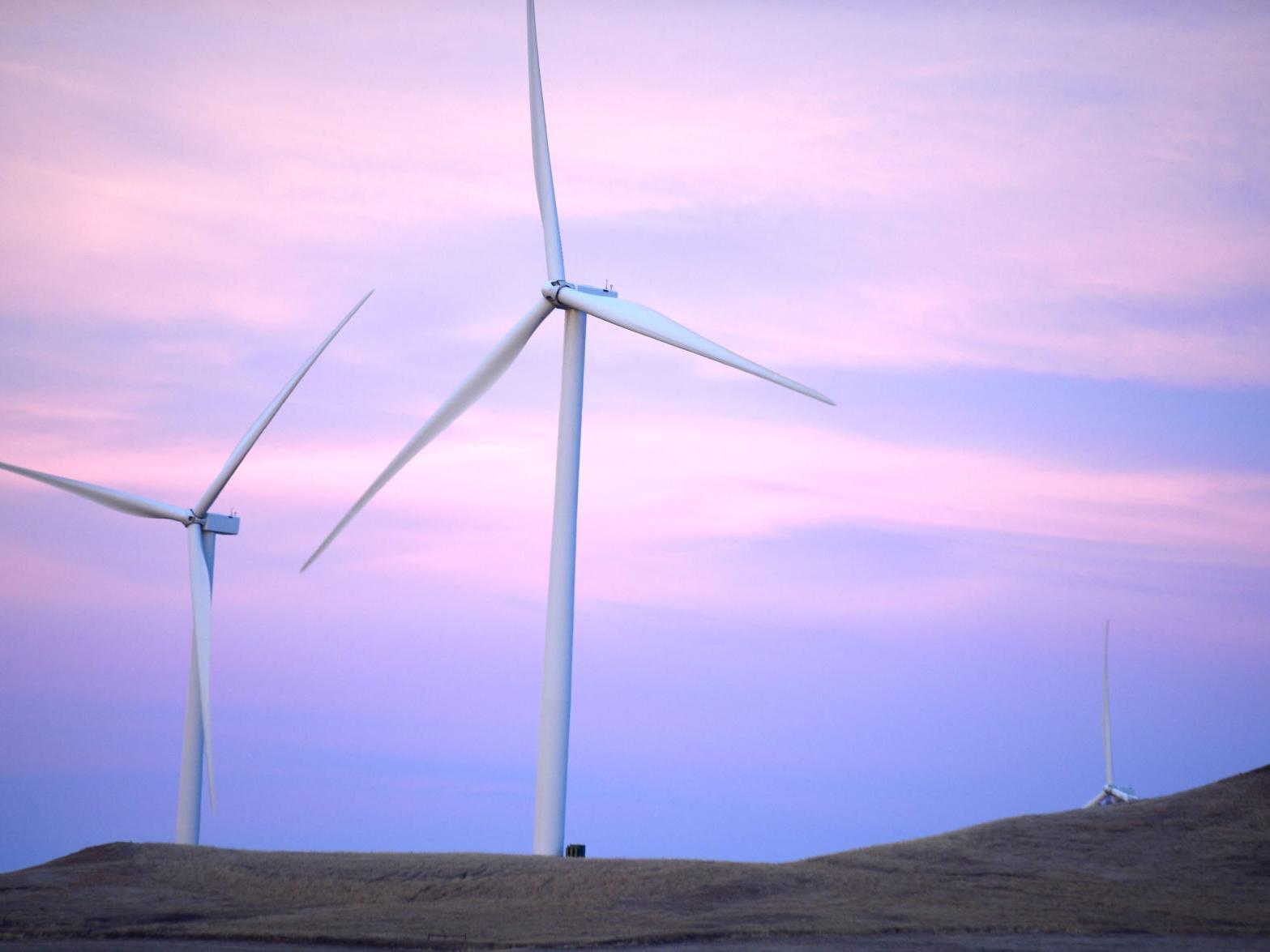 N.D. – A North Dakota lawmaker wants to impose a new tax on wind farms and give the money to coal-fired power plants in the form of grants.
Rep. Dave Nehring, R-Bismarck, presented the proposal Tuesday to the House Finance and Taxation Committee, saying it's meant to bring part of a federal tax credit "back to North Dakota to support the generation built here that is the backbone of our electric grid."
Critics argue the measure would not address supporters' concerns about the reliability of the power grid and would drive future wind development to other states.
"A tax levied is not a tax collected," said Jeff Danielson, who works as central states director for American Clean Power and spoke on behalf of the Wind Industry of North Dakota coalition. "The tax proposed in this bill would be so high that that business would not likely locate in North Dakota."
House Bill 1458 takes aim at the federal Production Tax Credit, which offers a tax credit for electricity generated from wind farms. The subsidy has helped propel a boom of tall, spinning turbines across the landscape of windy states such as North Dakota, and it's often criticized by the coal industry and coal supporters, who view it as unfair. Congress enacted the tax credit in 1992 and has extended it numerous times.
The bill before North Dakota lawmakers would levy a tax on wind farms that's equal to half the Production Tax Credit. The tax would apply only to wind farms that begin operating in 2021 or future years. State tax officials estimate the measure would generate $5 million per year in tax revenue from a new wind farm.
The money would go into a "grid reliability and resiliency fund," and the three-member Public Service Commission would be tasked with using the money to provide grants to qualifying power plants.
Power plants in North Dakota run on coal, natural gas or water. Plants would be eligible only if they meet a number of criteria, including having a 30-day supply of fuel onsite, as is the case at coal-fired facilities.
The bill comes as coal plants nationwide struggle to compete amid a boom in renewable natural gas-fired power.
In North Dakota, Great River Energy announced last year that it plans to close the state's largest coal plant, Coal Creek Station.
"I think that's a wake-up call," said Geoff Simon, executive director of the Western Dakota Energy Association, which represents counties, cities and school districts in North Dakota's oil- and coal-producing regions.
Simon spoke in favor of the bill Tuesday, saying it takes "a proactive approach to address that growing threat."
He expressed concern that more wind farms could one day lead to blackouts, as wind turbines generate power only when it's windy, whereas coal-fired power is available 24/7.
Opponents of the bill say it's the role of regional grid operators that operate across many states to balance the demand for electricity with the energy supply. They told lawmakers that those entities are preparing for greater amounts of renewable power so as to avoid any reliability problems.
Danielson said wind power generated 31% of the energy usage in 2020 of the Southwest Power Pool, one of two grid operators in North Dakota.
"It is successfully balancing and using high percentages of wind," he said. "They have planning processes that work with your state utilities, your regulators on any new generation and how that would affect grid stability."
A group representing shareholders of utility companies such as Montana-Dakota Utilities and Otter Tail Power Co. opposed the bill. MDU and Otter Tail operate coal plants and wind farms in the state.
Carlee McLeod, president of the Utility Shareholders of North Dakota, said utility leaders met with Lt. Gov. Brent Sanford and the Lignite Energy Council, a trade association for the state's coal industry, to plan for the future shortly after the announcement about Coal Creek's closure.
"We are fighting day by day to make sure that our lignite industry can stay alive for our utilities," she said.
The group vetted a variety of ideas before proposing several to lawmakers to help the state's coal industry. One of those measures, House Bill 1412, offers temporary tax relief to coal-fired power plants and will be heard by the same panel of legislators Wednesday. Another, House Bill 1452, aims to advance cleaner energy technologies through $25 million in grants and loans.
But the bill imposing a new tax on wind generation is not what the group had in mind, McLeod said.
"What (utilities) have said is not helpful is a punitive tax policy like this," she said. "When your producers say this is not helpful, we need you to listen to us and understand that. This will not help our situation. It will hurt it."
Related posts