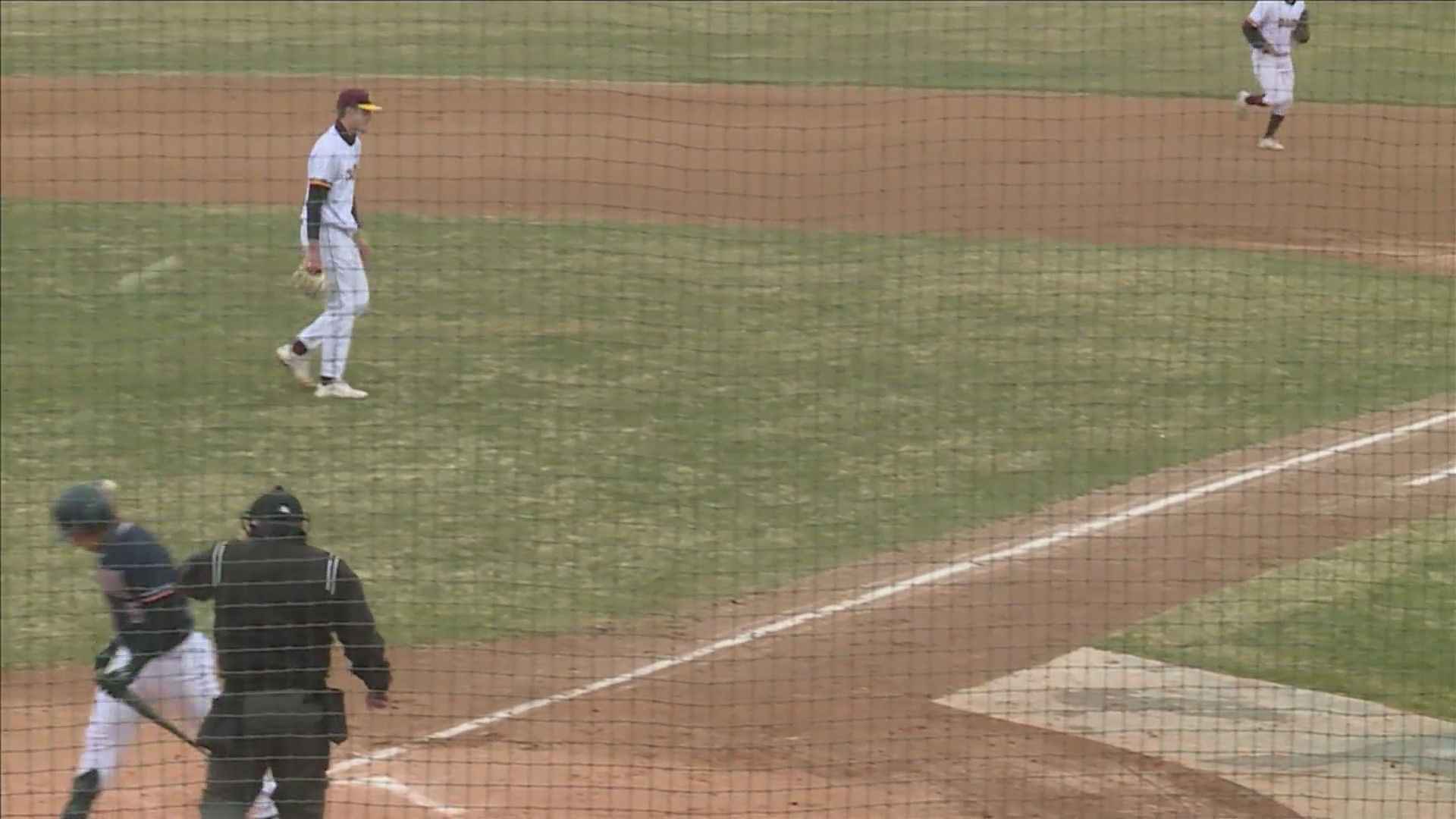 BISMARCK, N.D. – The University of Minnesota Duluth (UMD) baseball team suffered a series finale loss to the University of Mary Sunday in Bismarck, North Dakota.
The Bulldogs fell 12-8 on Sunday. They split a doubleheader with the Marauders on Saturday.
McCale Peterson tallied two RBI, two hits, and one run, while Henry George contributed two RBI and two hits for UMD. For the full box score, click here.
The Bulldogs (10-20) are next set to host Southwest Minnesota State University for a doubleheader Wednesday at 1:30pm and 3:30pm.
Related posts