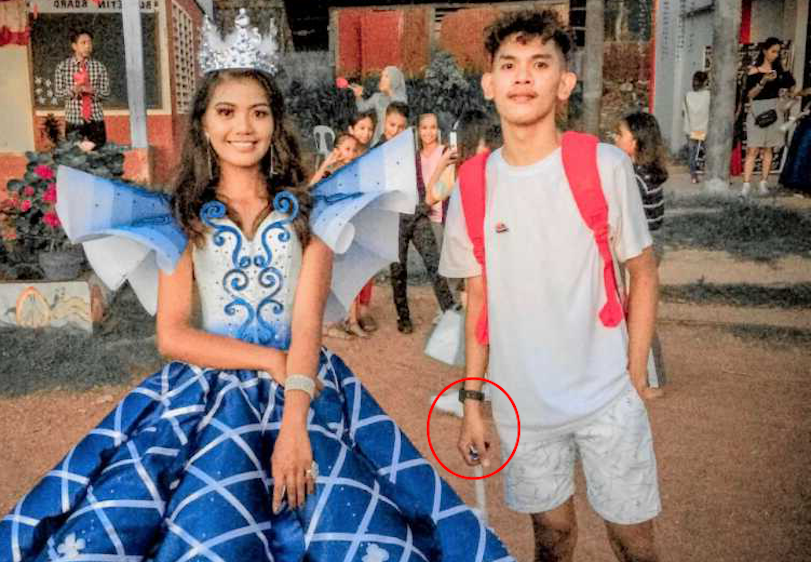 Dressing up nicely and going to the prom is something many of us remember for a lifetime. I think there are few moments I remember as well as my high school prom. The beautiful dress, the expectations, and an unforgettable night with all of my friends and classmates before we graduated and went our separate ways was magic. When Asey's high school announced that they would finally push through with their junior-senior prom she became very excited. But when the school required ball gowns, she feared that her parents could not afford one.
Then her brother decided to step in. He didn't want his sister to miss the prom so he sewed her a wonderful dress.  The love and support between siblings can take many forms. For example, helping each other with homework, preparing your sibling a nice meal, or just giving a hug. But Maverick from the Philippines took it to another level. He has a very special bond with his sister Asey and didn't want to see her sad. He was not going to let her miss the prom that she had been dreaming about for so long time. So he took matters into his own hands and decided to create his own ball gown for his beloved sister.
Maverick only had a few days to make his creation, so he started to browse Google and YouTube to get inspiration for his dress. He especially liked the world-renowned Filipino designer Michael Cinco and took inspiration from him. Maverick started cutting the fabric and creating patterns. He made crisscross patterns with white satin ribbon and embellished this part with plastic flowers, clear crystal beads, and sequins. It was a lot of work, and Maverick didn't have much time. But he kept on working hard, and he even hand-painted the corset.
To get the same ombré effect the designer Michael Cinco has on his dresses, Maverick added sleeves on his creation. Thankfully, Maverick was able to finish the dress in time. Here is the result – a fantastic blue and white ball gown with criss-cross ribbon details, a hand-painted corset, and a magical skirt with flowers. "I've done my part very well as your supportive kuya (big brother), and I won't get tired of supporting you. That's my promise. I hope I made you happy this Valentine's Day," Maverick said on his Facebook post dedicated to his sister. The dress is absolutely stunning, no wonder the pictures have gone viral. I can't imagine his sister's face when she saw her beautiful dress! She must be so proud of her brother.
Related posts