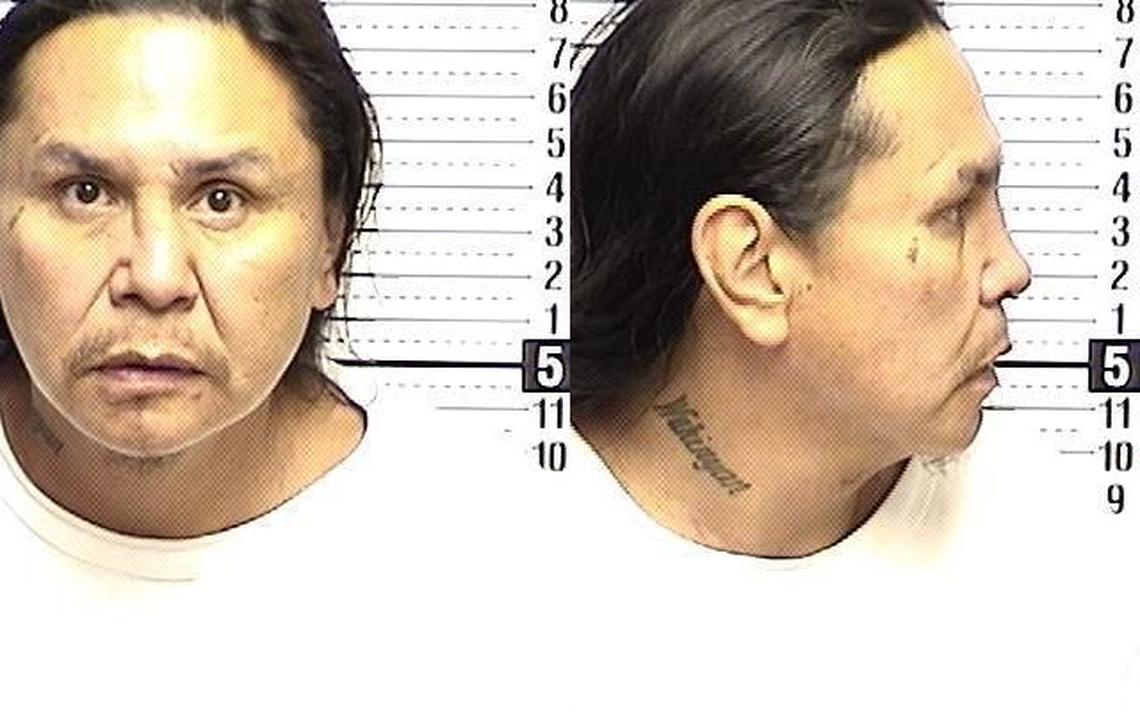 MINOT, N.D. — A 44-year-old Grand Forks man failed to make an appearance for a scheduled district court hearing Thursday on a charge that he kicked a Minot police officer in November.
Nathan Benedict Dogskin Jr. is charged with simple assault on a peace officer, a Class C felony that carries a maximum sentence of five years in prison and a $10,000 fine.
According to the first probable cause affidavit filed with the court, officers were called to remove Dogskin from Walmart in Minot on the evening of Nov. 15, 2016. Dogskin was drunk and the store management wanted him banned from the store for a year. Dogskin, who uses a prosthetic right leg, had allegedly tried to run over staff members and customers with his motorized scooter. The officers told Dogskin they were there to escort him from the store. Officer Mikali Talbott wrote in the affidavit that Dogskin had trouble balancing and pulled away when the officers tried to keep him from stumbling.
When they reached the patrol vehicle, Talbott asked Dogskin to face the vehicle and put his hands behind his back. They were placing him under arrest for detox. Talbott wrote that Dogskin punched the window and kept yelling a woman's name.
He refused to sit in the back of the patrol vehicle and Talbott's partner forced him into the vehicle. When the officers tried to get a breath sample from Dogskin, he swore at Talbott and kicked her in the upper stomach with his right leg. She told him not to kick her and asked again for the breath sample. He told the officer to get away from him and kicked her in the right knee.
The officers got Dogskin back into the vehicle and drove to the jail, where he gave them a breath sample that showed a 0.249 blood alcohol content reading.
Related posts