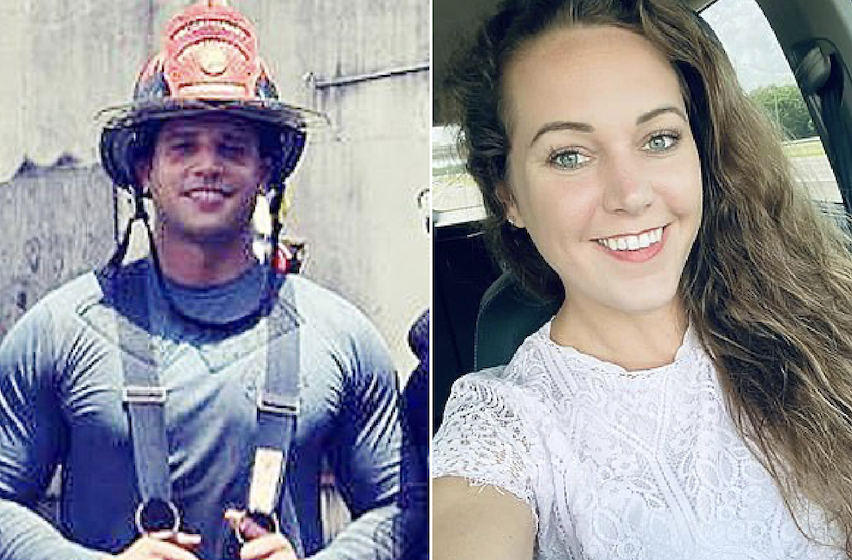 Per reports, the 34-year-old former firefighter has been sentenced to life in prison after his wife agreed to a 30-year sentence for testifying against him. The couple was found guilty of r-ping their 7-year-old daughter, court records say. According to court records, Argelio and his wife Morgan, the mother of the victim, were arrested after the local police department was called in reference to possible child abuse taking place.
The 7-year-old girl, who was not identified due to her age, informed a caretaker about being touched inappropriately by Argelio while Morgan watched. It was revealed that the girl was r-ped by the firefighter, after which the couple allegedly used a sewing kit to stitch up the injury that the young girl suffered. The affidavit also said, "The victim mentioned that they were trying to teach her how to have a baby," according to local reports.
It was reported that Morgan was in the bedroom while her husband r-ped the girl, and she later helped clean the blood. "The victim stated her mom was present when this incident occurred and assisted in cleaning up the blood before ultimately telling the victim to go shower and go to bed," said the arrest report, according to reports. Investigators found out that the girl's injury was stitched up after they went through messages sent by Morgan to another friend, who works as an obstetrics nurse. The friend was made to believe that Morgan was asking questions to treat her own "v-ginal tear" and she advised Morgan to visit a doctor. However, Morgan told the friend that Argelio took care of the stitches.
When the friend asked whether they used an anesthetic called lidocaine, Morgan responded, "Nope lololol." Following the attack, the child grew distraught and confided in someone as she cried from underneath a table. After the police got involved, Morgan told officers that she suffered "physical and mental abuse" and wanted her firefighter husband out of the house. According to her claims, Morgan was left with a black eye and partial vision loss after Argelio attacked her with an ice bag. When she was arrested, Morgan told the police that she was two weeks pregnant, and also revealed that Argelio kicked her in the ribs when she told him about her pregnancy.
Related posts