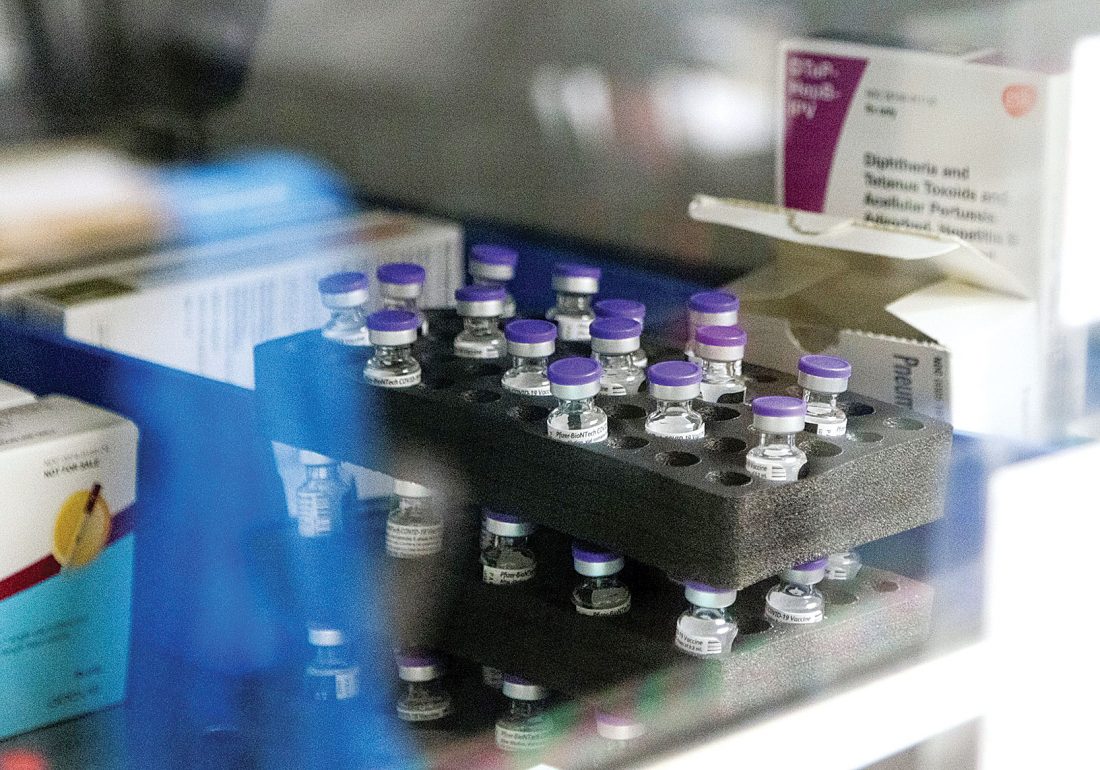 MINOT, N.D. – COVID-19 vaccination opportunities could be coming to Minot's firefighters and police officers by mid-January, according to an update provided to the Minot City Council by First District Health Unit Monday.
First District soon will be receiving 210 doses of the Moderna vaccine that recently received federal approval, said Lisa Clute, executive director at First District. The first 30 doses will go to vaccinate staff who will be providing the vaccinations. Remaining doses will go to vaccinate rural emergency medical responders. Community Ambulance will receive vaccinations through Trinity Health.
Clute explained rural ambulance workers must travel farther, increasing their exposure risk, and have less access to sophisticated personal protective equipment than members of the Minot Fire Department who respond to medical calls.
First District will not receive vaccine during the weeks of Dec. 28 and Jan. 4 as Moderna doses will go to long-term care.
The shipment expected during the week of Jan. 11 will go to vaccinate the firefighting and law enforcement population, Clute said.
The vaccine situation is ever changing, though, so plans could change as well, Clute said. She also noted the Moderna vaccine is approved only for people aged 18 and older, and due to allergic reactions that are possible in people with other significant allergies, those people should be immunized in healthcare settings rather than through First District.
Clute reported the declining number of COVID-19 cases has lowered Ward County's risk from the highest or red category to the next category of orange.
"The demand for tests has gone down somewhat, but we are still making tests available," she said. The test positivity rate on the 14-day rolling average is now at 7.7%, which puts the county in moderate risk territory, she said.
Funeral homes and the hospital have capacity, although the hospital situation remains tight, she said. Cases in long-term care facilities have dropped, too.
"Everything is moving in the right direction. We want to reiterate the importance of continuing these mitigation recommendations," said Clute, who commended community members who have been following mitigation recommendations.
Related posts