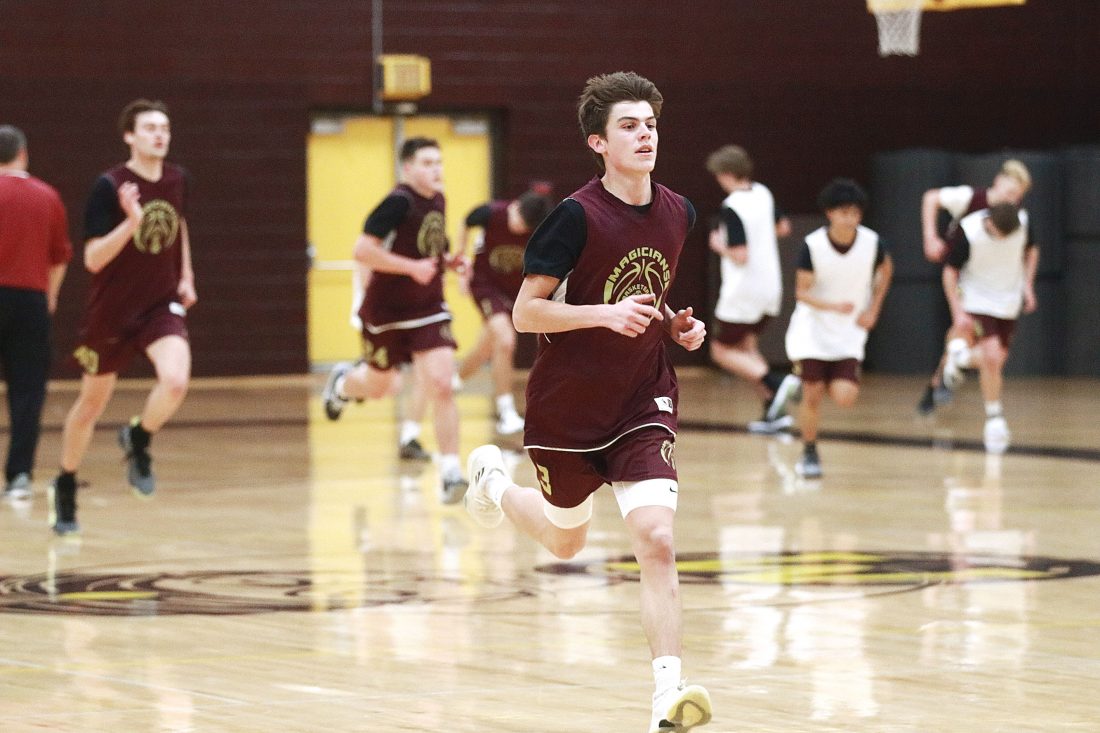 MINOT, N.D. – The Minot High boys basketball team is now 4-0 following a 104-29 thrashing of the Watford City Wolves on Tuesday at the Rough Rider Center.
The Magicians dominated the game in virtually every statistical category, and amassed a 60-11 lead by halftime. Minot then outscored Watford City 44-18 in the second half to polish off a convincing road victory. Collectively, the Magi shot 59.1 percent from the field, and 87.5 percent from the charity stripe. By comparison, Watford City was 28.3 percent from the field and made just 1-of-7 shots from the line.
For the game, Deonte' Martinez of the Magi led all scorers with 25 points, and was a perfect 7-of-7 at the foul line. He made his presence felt defensively as well with a game-high six steals. Eric Wentz also contributed in the win with 14 points on only seven field goal attempts, and also chipped in with three rebounds and three steals for MHS.
Up next, Minot is scheduled for a road matchup against last year's regular season WDA West Region champion Jamestown on Dec. 29. The Blue Jays currently own a record of 2-0.
Also on Tuesday evening, the Minot girls varsity basketball team fell to Watford City on the road, 57-46. In that contest, the Wolves controlled matters on the glass, outrebounding the Majettes 54-32.
Although it was Minot's second straight defeat, seventh grader Maggie Fricke enjoyed her best outing of the season for MHS as she posted a team-high 16 points with five steals, four rebounds and three assists. Also in the game, senior guard Emma Mogen scored 15 points for Watford City, and in the process, eclipsed the 1,000-point plateau for her career.
Now 2-2 on the season, the Minot girls squad is also scheduled to travel to Jamestown (1-1) for its next contest on Dec. 29.
Related posts