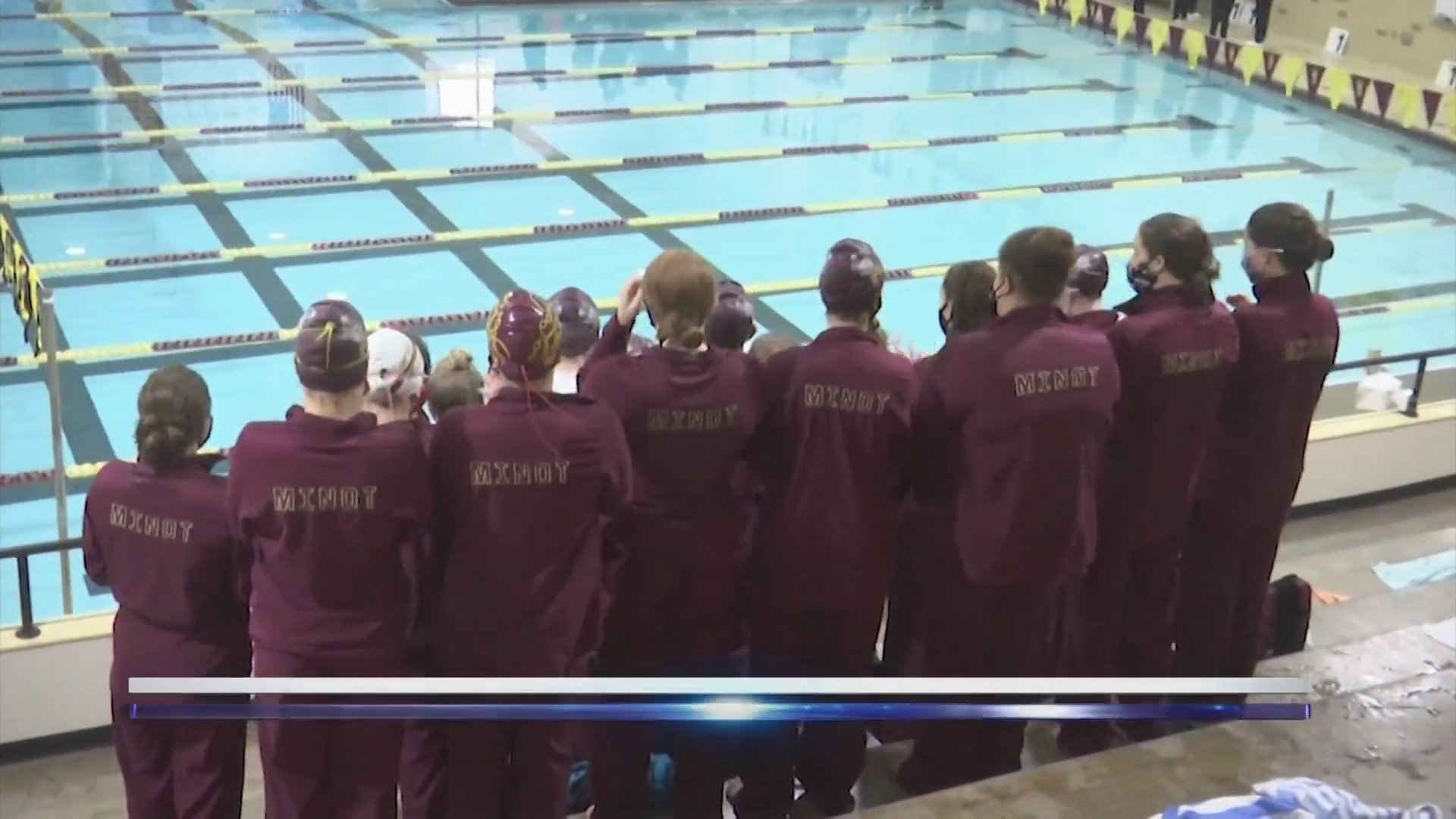 MINOT, N.D. – The Magicians paced the six-team field with a team score of 718.5 to win by a large margin. Bismarck High School came in second with a team total of 354 points.
In the 200-yard freestyle, Minot's Grant Schaeffer took first with a final time of 1:53.24. Meanwhile in the 100-yard butterfly, three MHS swimmers occupied the top three placings. Jaxon Reinke took first with his time of 58.78 seconds, then Levi VonBokern's time of 59.10 represented second. Coming in third, Oliver Roongin clocked in at 1:00.63.
The 50-yard free also saw more dominance from Minot as Alex King and Peyton Bartsch placed first and second with respective times of 22.91 and 23.03 seconds. In the 100-yard free, Schaeffer again took the top spot as he clocked in at 49.30 seconds. Not far behind, King placed second in that event with his time of 50.30 seconds. Meanwhile, MHS sophomore Jaron Coombs took first in the one-meter dive with a final score of 209.35, more than 30 points higher than the second place finisher.
Senior Josh Boen also represented Minot in the winner's circle with a first place finish in the 100-yard breaststroke (1:01.93). In relay competition, the MHS combination of Dominic Yoder, Bartsch, King and Schaeffer registered a top finish in the 200-yard freestyle (1:31.63). Yoder, King, Schaeffer and VonBokern also teamed up to earn first in the 400-yard free as well, clocking in at 3:27.49. The Minot contingent of Kaden Dodds, Boen, Alex Moe and Alex Prestwich placed second in the 200-yard medley relay with a time of 1:51.30.
Related posts