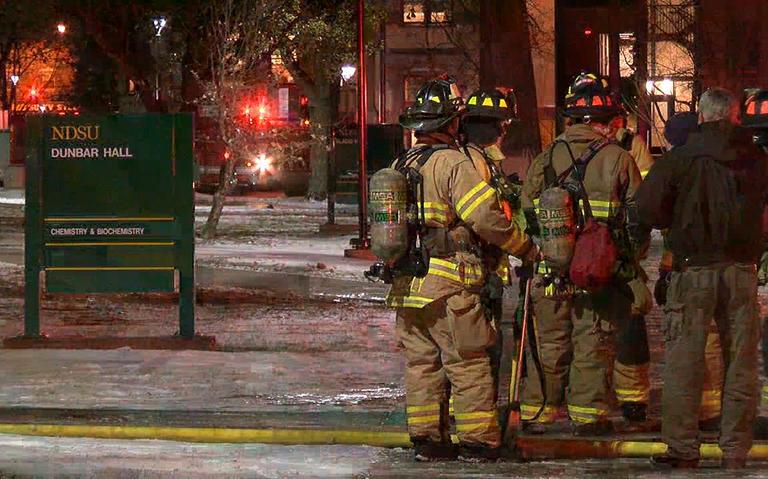 MINOT, N.D. — We all know the threat of fire to our personal safety and our property.
Not so long ago, wildfires nearly burned down Medora, the jewel of North Dakota tourism. Thankfully, well-trained and equipped firefighters were able to turn the tide.
My point is that fire protection is important, but what if I told you that the state Legislature had been siphoning funding away from firefighters and into the state's general fund for them to spend?
And that, along the way, they've probably been inflating what you pay for insurance and for other taxes?
North Dakota's fire districts get their funding from many different sources, but one of the most important is a share of the state's tax on insurance premiums. As one example, when you pay your homeowners insurance, the premium is taxed, and a portion goes into a fund managed by the Insurance Commissioner's Office and from there onto the various fire districts.
This is a long-standing policy. The revenues flowed through it unimpeded from before statehood, in 1887, until 1985 when state lawmakers, starved for cash by the farm crisis, dipped into these revenues to make ends meet.
I'll pass no judgment on that decades-old decision. Those were desperate times. The question before us, going on 40 years later, is why we're still doing it.
Every budget cycle, the Legislature makes an appropriation to snag a portion of this funding for fire protection. "Over 20% of the amount collected was put into the General Fund, totaling $3,648,941 during the biennium ended June 30, 2019," the Auditor's office has reported.
According to that same report, from 2011 – 2018, over $13.3 million in revenues were diverted away from fire departments to the general fund.
"Since 1985, funding to the fire districts has fluctuated between 101% of the funds to as low as 48% of the funds available," Insurance Commissioner Jon Godfread said in budget testimony before lawmakers.
The firefighters, not surprisingly, want the full funding restored, all the more so given the outlook for a parched summer and the potential for significant fire threats.
"Given we are the brink of what likely will be a busy a fire summer, we think now is the time to show the support to our local fire service and move this back to a continuing appropriation, like it was from 1885-1985," firefighter Shawn Weltikol told lawmakers in written testimony. "This will ensure that the dollars collected by the state and paid by our consumers for fire protection are actually going towards fire protection."
Weltikol is chief of the Devils Lake Rural Fire Department and the current president of the North Dakota Fire Chiefs Association.
Not only is the Legislature's dipping into these revenues shortchanging firefighters, but it could also be driving up your cost of living too.
You probably don't know this, but what you pay for insurance is, in part, based on the level of fire protection your community has. There is a classification system. The higher your local fire department ranks, the less you pay in insurance. Do you know what helps fire departments move up in the ranking?
Funding.
Also, fire departments don't just get their funding from the insurance premiums tax. They also get revenue from sources like property taxes. But when they get less funding from insurance premiums, they rely more heavily on other revenue streams, which puts upward pressure on those taxes.
The insurance premium tax wasn't intended to put money into the general fund.; it was intended to help fund fire departments. It should be allowed to again.
If lawmakers need more general fund revenue, let them adjust one of the revenue streams intended to produce money for the general fund.
Related posts