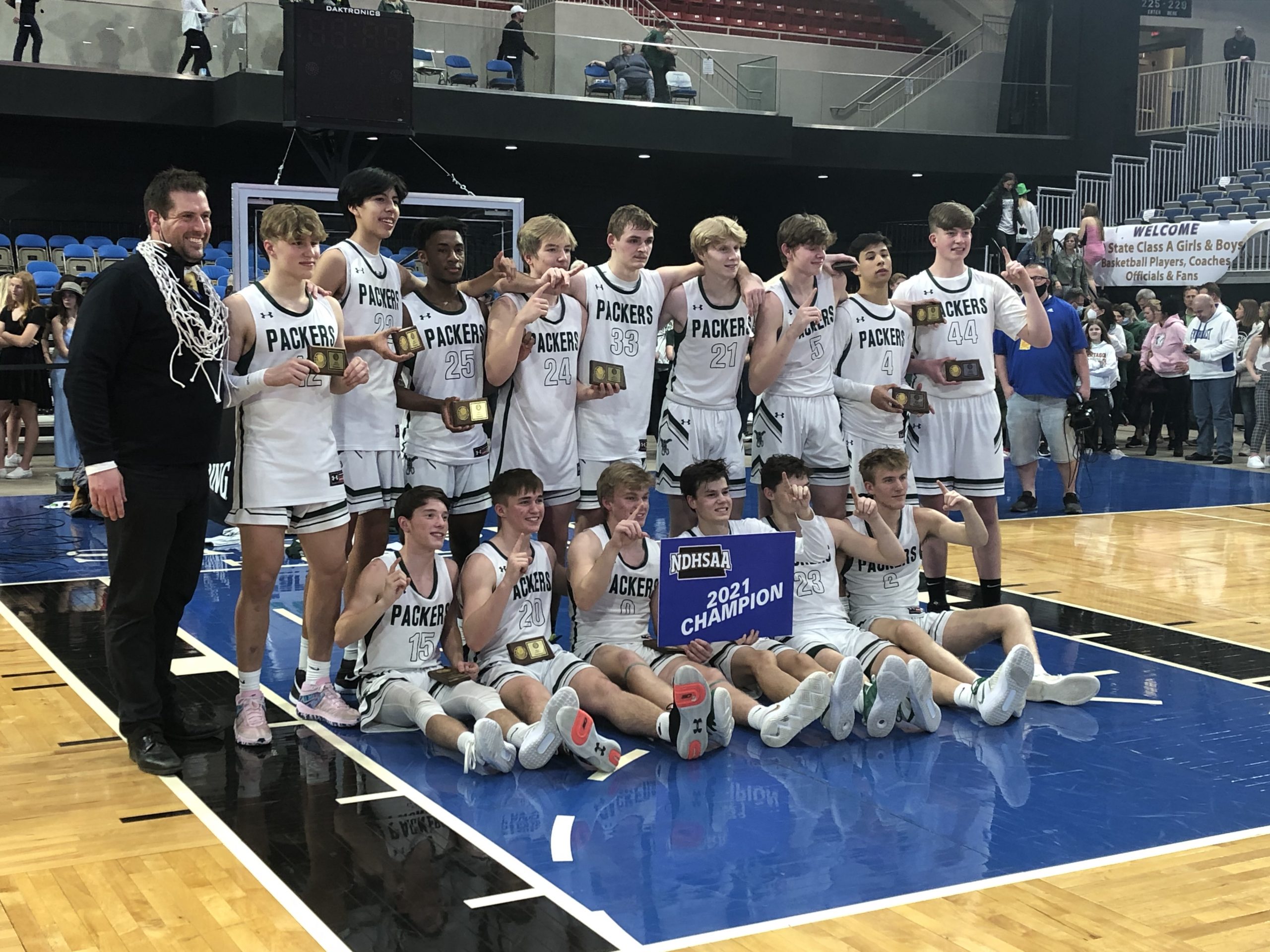 MINOT, N.D. – The West Fargo Packers won their first boys basketball championship since 1992 with a 65-60 win Minot on Sunday from the Bismarck Events Center.
Carter Birrenkott finished with a game-high 21 points and grabbed 12 rebounds while Brett Limke added 13 points and Joel Pease chipped in 10 points.
Deonte Martinez paced Minot with 19 points and 8 rebounds as the Magicians finis 23-2 overall. Martinez was named Senior Athlete of the Year and Minot head coach Dean Winczewski was named Coach of the Year in Class A.
West Fargo goes 22-4 overall on the season.
BOX SCORE
MHS  25  35  60
WF   40  25  65
INDIVIDUAL SCORING
Minot: Deonte' Martinez 19, Dissette 14, Wilcox 12, Ross 11, Butz 2, Wentz 2
West Fargo: Birrenkott 21, Limke 13, Pease 10, Hegerle 8, Carlson 6, Grefsrud 5, Zepeda 2
Related posts