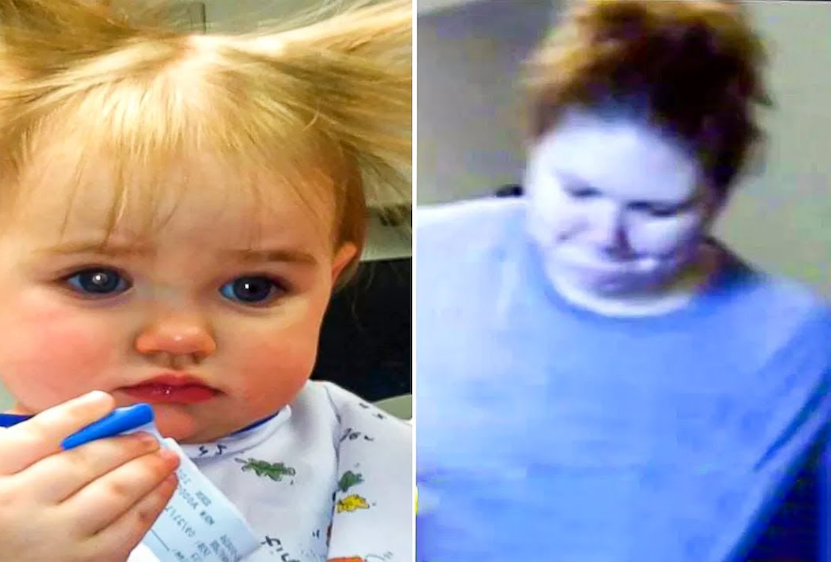 Our children are the most precious thing we have. So it's particularly painful to see them sad. When a mom named Whitney realized that her daughter was behaving strangely around her new babysitter, she became suspicious. She decided to install a hidden camera in her home—and when she saw the horrifying truth it captured, she was horrified.
Whitney is a busy mom. She works, attends law school, and cares for her 1-year-old daughter, Raylee. So it's no wonder that she and her husband, Chris, decided to hire a babysitter to help them get through their busy schedules. The couple settled on an old high school classmate, who came with positive references. But after a few weeks, Whitney noticed something suspicious.
Every time the babysitter showed up, little Raylee hid, as if she was afraid. Whitney sensed something was amiss and decided to install a hidden camera in the house to find out what was going on. And what she saw on the video footage was shocking. When Whitney and Chris watched the footage, they saw the babysitter spanking and violently shaking their 1-year-old daughter.
When the babysitter discovered the camera, she stared into it and then turned it toward the wall. Whitney and Chris acted immediately. They called the police, and later that evening, the babysitter was arrested. After the frightening event, Whitney started a group that aims to legally publish the names of the people who have used violence against children in the past.
Related posts