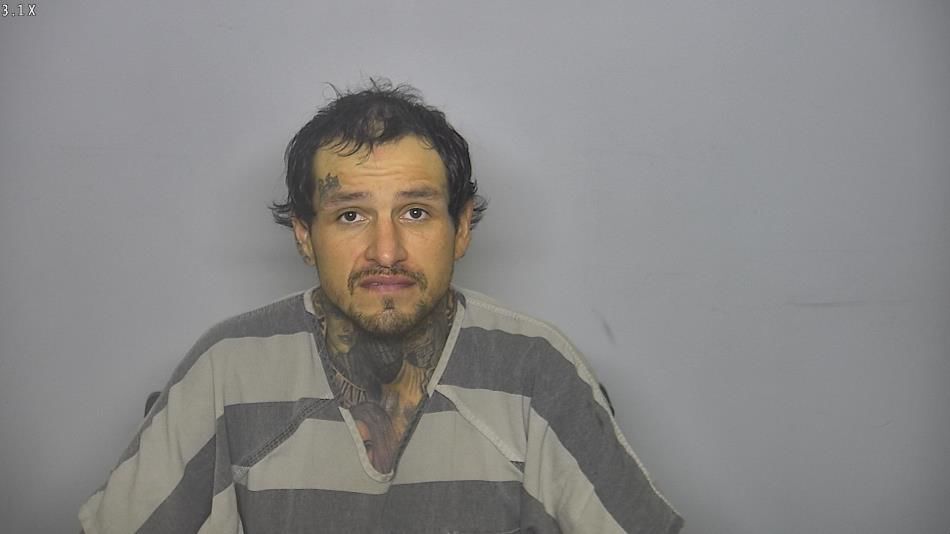 BISMARCK, N.D. – The ordeal endured by a Mandaree woman who spent two frigid January nights outdoors in Theodore Roosevelt National Park after a vehicle chase is not over, as she faces the amputation of a foot because of frostbite damage.
Gabriella Perez-Goodbird, 20, was so affected by the exposure to the elements that she had "stopped feeling pain, stopped being cold" by the time she was found by two park visitors, she said in federal court in Bismarck on Monday as she testified at the trial of Clancey Lone Fight, 33, of Mandaree, who faces seven charges stemming from the chase. Losing all sensation of cold and pain is a symptom of severe frostbite, according to the Mayo Clinic.
The two were in a vehicle that fled authorities in New Town on Jan. 24, Perez-Goodbird testified. The pair in Watford City got in a pickup owned by Lone Fight's father and drove to Belfield, where they spent the night. Lone Fight the next day told her the pickup was "hot" and they had to get a different one. They drove to the Billings County highway shop, where he told her to look for a vehicle with keys in it, Perez-Goodbird said.
They switched their belongings into a white 2001 Chevrolet pickup a short distance from the shop, she testified. The pickup was later reported stolen. Lone Fight with Perez-Goodbird as a passenger eluded law enforcement — at times going off-road — until abandoning the pickup at a section of impassable road in the park, she said.
Perez-Goodbird suffers from asthma and struggled to keep up as the two walked the park's rough terrain, she testified. Lone Fight at one point "put his arm around my neck and punched me in the jaw," she said. The two became separated and she walked to the top of a hill to wait for him.
"When I realized he wasn't coming back I kept walking," she said.
During the two days she spent in the park she walked miles in search of a road and slept little, at times being awakened by nearby coyotes, she said. Wind chills in the park reached the teens below zero on those nights, according to the National Weather Service. She was wearing sneakers, thin sweat- or pajama-type pants, a hoodie and a light jacket when found, Chief Park Ranger Joshua Wentz said at the time.
Two park visitors found Perez-Goodbird on Jan. 27 on a park road. She was flown to a Minneapolis burn center for treatment of frostbite. She wore a boot in court on her left foot Tuesday and testified that she will undergo amputation.
Lone Fight was arrested Jan. 27 at a Dickinson hospital where he'd gone for treatment of frostbite, Billings County Sheriff Pat Rummel reported at the time. Lone Fight had spent one night in a cave or overhanging bluff in the park and made his way to the interstate the next day.
Perez-Goodbird had opportunities to get away from Lone Fight before they reached the park but didn't take them, defense attorney William Skees said in court Tuesday. Lone Fight didn't threaten her when they took the pickup, and she could have driven away when they were in separate pickups, Skees said.
"Why not go to the police department?" he asked.
"He would have followed me," Perez-Goodbird said. "He hit my grandma's car before. Why wouldn't he do it again?"
Lone Fight and Perez-Goodbird met in the fall of 2020 and started a relationship but are no longer together. Lone Fight assaulted her in the past by putting his hands around her neck and pushing her, she testified.
Lone Fight is charged with assault and domestic assault by a habitual offender, fleeing and eluding police, entering the park without paying, disorderly conduct, operating a vehicle outside approved park roads and unsafe operation of a vehicle. He has pleaded not guilty. He faces other charges in state court but no court appearances are scheduled in court records.
Perez-Goodbird has not been charged with any crimes connected to the January events.
Lone Fight's trial is scheduled to run through Wednesday.
Related posts