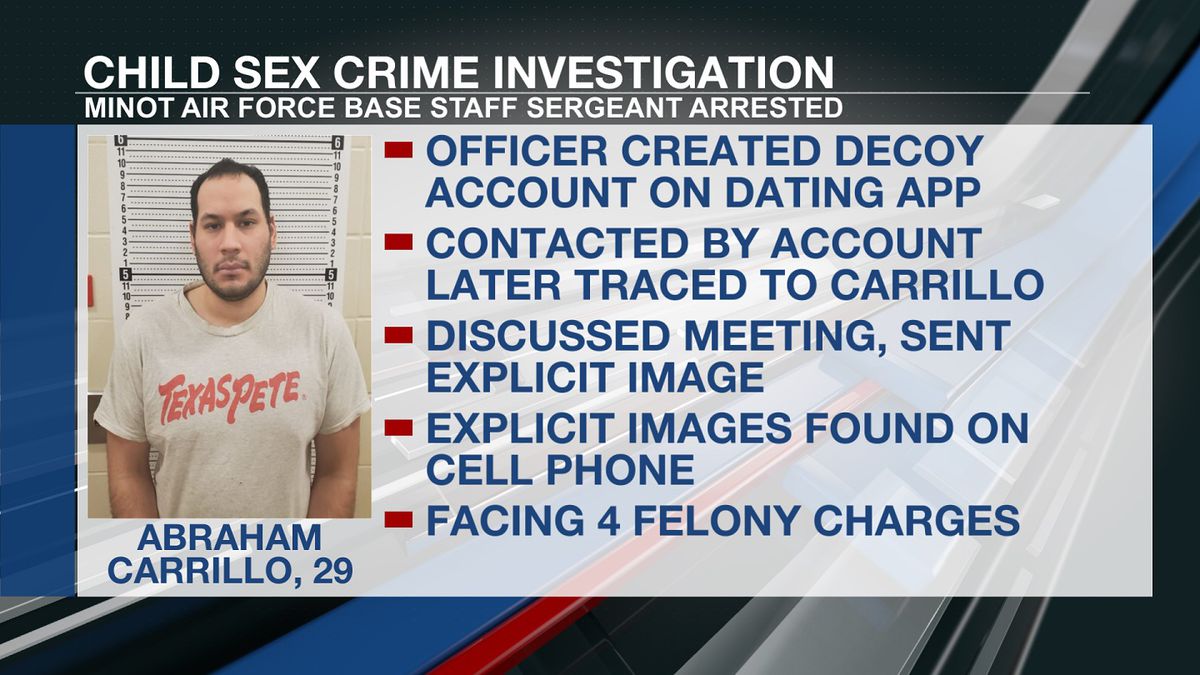 MINOT, N.D. – Abraham Carrillo, 29, Minot, is charged in district court in Minot with two counts of Class C felony possession of child pornography, Class C felony luring a minor by computer, and Class C felony dissemination of obscene material.
According to the probable cause affidavit filed with the court, Carrillo exchanged sexually explicit messages with someone he believed to be a 16-year-old. It was actually with a fake social media profile set up by the Berthold Police Department. The Bureau of Criminal Investigation was contacted and an agent interviewed Carrillo, who consented to a search of his electronics. The search turned up child pornography on his cell phone, which had been shared in a KIK app group chat.
According to the Berthold police department, Carrillo is a staff sergeant in the U.S. Air Force at Minot Air Force Base.
According to the affidavit, the Berthold/Carpio Police Department had initiated its online sting, which they called Operation Gear Grinder, in February.
Related posts