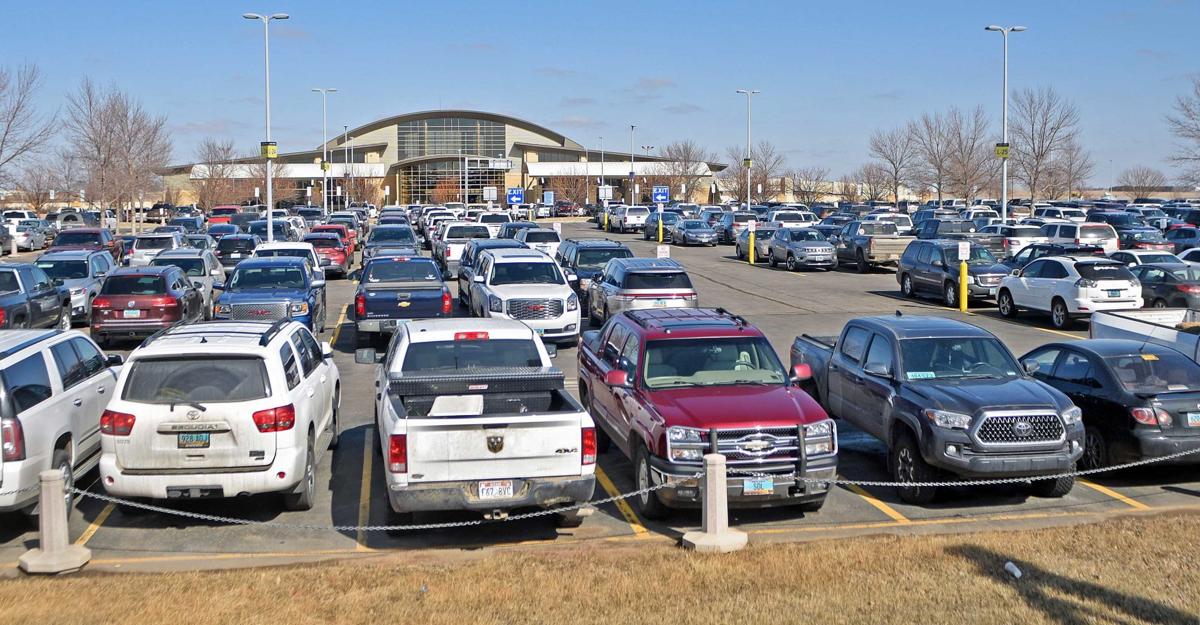 MINOT, N.D. – Passenger numbers at North Dakota's eight commercial service airports in March increased from the previous month and year but remained well below pre-coronavirus pandemic levels.
The airports in Bismarck, Minot, Williston, Dickinson, Grand Forks, Fargo, Devils Lake and Jamestown collectively had 72,504 passenger boardings last month, up from 51,240 in February and from 60,821 in March 2020, when the pandemic hit the state, according to the North Dakota Aeronautics Commission.
The March count was the highest level of passenger traffic that North Dakota has seen in the past year, but it's still 32% below the pre-pandemic level of March 2019.
However, the airline industry is reviving hiring plans and slowly adding back flights and seat capacities, according to state Aeronautics Commissioner Kyle Wanner. The only nonstop destination route in North Dakota that was lost during the pandemic — Williston to Minneapolis — will be rectified in June when Delta Air Lines resumes the flights.
"Optimism is building for the travel industry's recovery as airport parking lots are noticeably filling with vehicles, and activity levels and passenger counts continue to trend in a positive direction," Wanner said in a statement.
After the pandemic hit, passenger numbers at the eight large airports in April 2020 plunged by 95%, to the lowest monthly count since record keeping began four decades ago. They've been trending upward since.
The Dickinson and Williston airports were the only ones to see a March decline in passengers from the previous year, of 42% and 45% respectively. The other six airports had increases ranging from 9% to 42%. The Bismarck airport saw an increase of 26%.
Year-to-date boardings lag from 2020 at all eight airports. Bismarck's decline is 37%, Williston's is 63% and Dickinson's is 64%.
Airport aid
Millions more dollars in federal coronavirus pandemic aid is flowing to North Dakota airports.
Grants through the Federal Aviation Administration totaling more than $10 million are going to more than two dozen airports around the state, U.S. Sens. John Hoeven and Kevin Cramer, both R-N.D., recently announced.
Bismarck's airport is getting $2.5 million, and Dickinson's airport will receive $1 million. Other airports in the region getting money are in Mandan, Watford City, Hazen and Stanley ($13,000 apiece); and in Washburn, Ashley, Garrison and Glen Ullin ($9,000 apiece).
Related posts