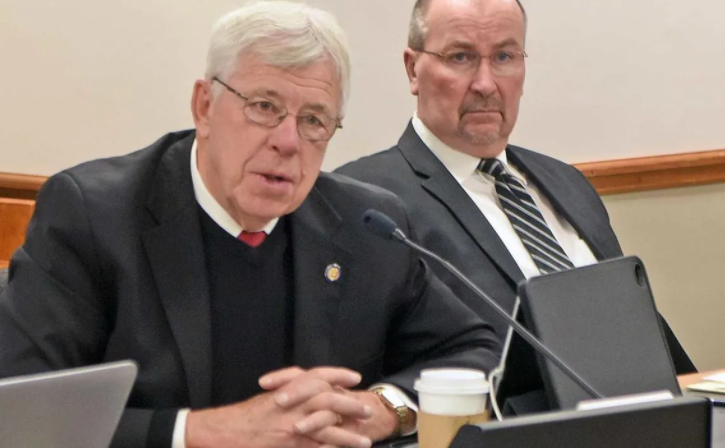 MINOT, N.D. — Earlier this month, Gov. Doug Burgum, to his credit, reluctantly signed into law a bill that implements some checks and balances to his office's emergency powers.
No, I'm not talking about that inane legislation banning statewide mask mandates in the name of some perverse notions of liberty (that, ironically enough, doesn't really ban mask mandates at all). Burgum, rightfully, vetoed that one but was overridden by a supermajority of lawmakers who were sick of hearing about the issue from a small but vocal and organized minority of their constituents.
I'm talking about House Bill 1118, which allows lawmakers to request the governor to call them into special session during a declared emergency. If the governor refuses, the declared emergency, and the emergency executive branch powers it invokes, expire within 30 days.
It's good policy that preserves the executive branch's ability to act in emergent situations while simultaneously creating an avenue through which the Legislature can exercise its authority as a co-equal branch of government when an emergency stretches into months as the COVID-19 pandemic did.
The only problem with it is that it's built on the idea that the leaders in the Legislature want to be a co-equal branch of government.
Last year, as Burgum was prudently exercising his emergency powers invoked by the pandemic, Senate Majority Leader Rich Wardner, and House Majority Leader Chet Pollert, were busy poo-pooing calls for the Legislature to be called into special session.
There was no need, they said the time, which might make curious observers wonder why, then, they saw the need for House Bill 1118.
Perhaps the leaders have a different view because they, unlike their rank-and-file members, have a role in emergency decision making.
Last year North Dakota's emergency commission – made up of the governor, the secretary of state, the House and Senate majority leaders, and the House and Senate appropriations chairs – approved the appropriation of billions of dollars in federal money sent to our state to address the pandemic all without any real input from the entire legislative body.
Many people, including members of the Democratic-NPL minority as well as this humble observer, felt there should have been a special session called to, at the very least, decide the appropriation of those dollars.
Again, Pollert and Wardner were against the idea. But then, they already had seats at the table. They're members of the emergency commission.
This brings me to House Bill 1395. This legislation offers adjustments to the appropriations made by the emergency commission but, just as importantly, it also includes this line: "It is the intent of the sixty-seventh legislative assembly that state fiscal recovery funds received throughH.R. 1319 of the 117th Congress, also known as the federal American Rescue Plan Act, be appropriated by the legislative assembly during future regular and special legislative sessions."
This matters because North Dakota is set to receive $1.89 billion from the American Rescue Plan, but so far, the Biden administration hasn't sent any guidance on how that money may be spent. Lawmakers are nearing the end of their 2021 session – the plan is to gavel out sine die later this week – and that means they can't really write any appropriations for that money right now.
House Bill 1395 clarifies that the full Legislature should get a say on how that money will be spent.
The question is whether or not it will become law.
Burgum may well veto that language. He is protective of executive branch authority, not unjustifiably.
Unfortunately, the Legislature's leaders – Wardner and Pollert – haven't left their branch of government in a good position to do much about a veto. Again, the session is set to end this week. Burgum could veto this language after the lawmakers go home.
That might be just fine for Pollert and Wardner, not to mention the chairs of the appropriations committees, since they have seats on the emergency commission, but it means the rest of the Legislature is locked out of deciding now nearly $2 billion in funds are spent.
Our system of government is designed so that there is friction between the various branch of government. That's a healthy thing, but the system only works when each branch of government is dedicated to defending its role.
Burgum, clearly, is a vigorous defender of executive branch power.
If only the legislative branch had leaders who are similarly dedicated.
Related posts