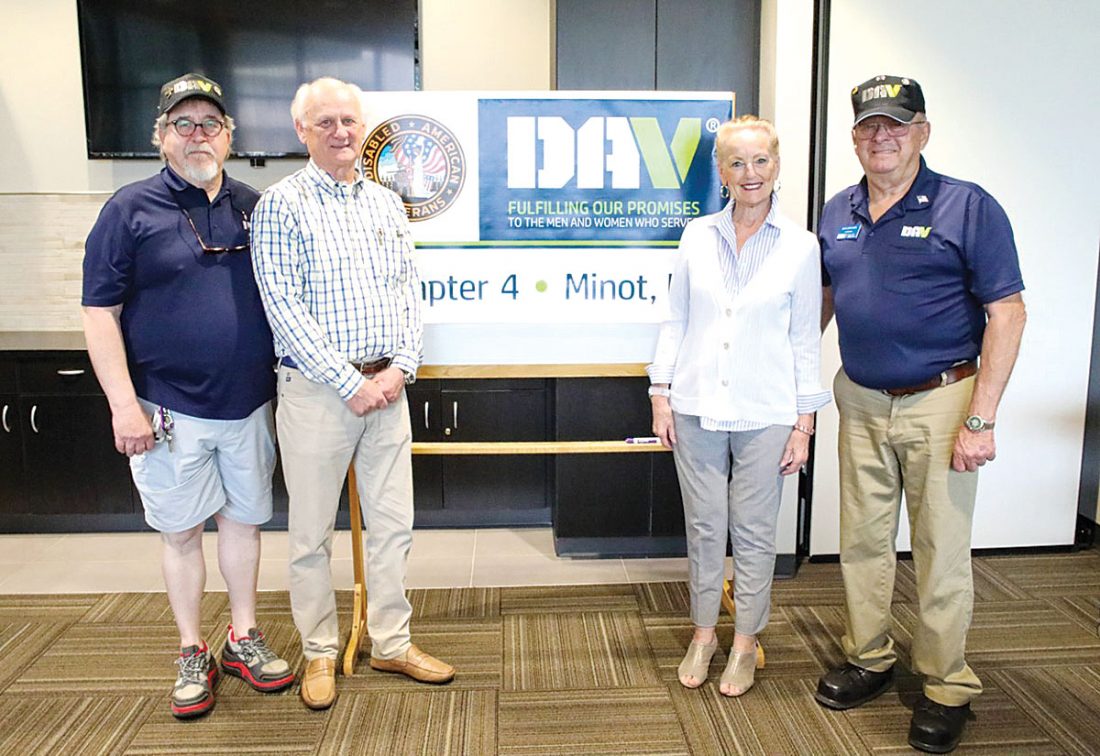 MINOT, N.D. – Disabled American Veterans (DAV) Chapter 4 of Minot held its annual raffle drawing on May 19.
Mike and Kathy Gaddie, of Ryan Family Dealerships, helped conduct the raffle drawing held in the Ward County Administration Building's Veterans Room.
Besides Ryan Family Dealerships, other major sponsors for the raffle were Dakota Agronomy Partners, Watne Realtors, Pure Power Sports and Harley's Cenex.
The raffle is the chapter's only fundraiser of the year. This year's raffle raised about $10,000 that will be distributed to various causes.
"We were very, very pleased with the outcome," said Doug Benjamin, DAV Chapter 4 commander. "People of Minot have been so generous." He said about 40% of the revenue was from donations.
The organization supports veterans' causes in North Dakota including the Veterans Cemetery Foundation in Mandan, North Dakota Veterans Home Foundation in Lisbon, VA Hospital Volunteer Services program in Fargo, Veterans Medical Transportation program and other local programs benefiting veterans.
Related posts