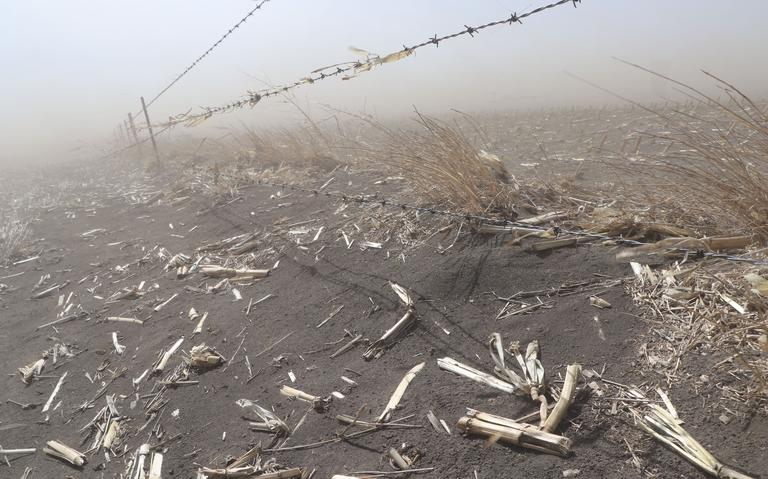 MINOT, N.D. – Paige Brummund has seen drought before. But in the 10 years that Brummund has served in Minot, N.D., as a Ward County Extension agent, she's never seen it this dry this early.
"It's just very, very dry, and it's especially concerning for the livestock producers," she said. "But drought's on the top of everybody's mind."
Planting has just barely begun in the Upper Region, according to the April 5 crop progress report from the National Agricultural Statistics Service, an arm of the U.S. Department of Agriculture.
As of April 4, only small amounts of oats, spring wheat and barley — typically the first crops to go into the ground — had been planted. But planting was expected to pick up in the week of April 5, which, if so, will be reflected in the April 12 report.
The weekly reports, issued weekly during the growing and harvest season (April to November), list planting and and harvesting progress and overall condition of selected crops in major-producing states. They provide a useful big-picture at the progress of individual crops overall and in individual states.
Most of the Upper Midwest already is afflicted with drought, which is expected to impact what farmers plant and when they plant it. That could make the weekly crops report even more informative than usual.
That might be especially true in west-central North Dakota and part of north-central South Dakota, where drought has reached the next-to-highest drought level. The National Drought Mitigation Center measures drought in five stages of rising intensity.
Ward County, in northwest North Dakota, is in the hardest-hit area. Water shortages have developed already in sloughs, stockponds and other sources, and there's serious concern that spring pastures won't develop as they normally would, Brummund said.
As for crops, some fields are so dry that seed of some crops might not germinate without more rain. That's causing many farmers to reevaluate what they might end up planting.
Suffering drought in mid or late summer is one thing; having it so early in the growing season is something else, Brummund said.
The Ward County area began to be dry in the summer of 2020, and that was worsened by a dry fall and little, if any, snow cover this winter. "So we really need rain now," she said.
Her suggestion: "Prepare for the worst, hope for the best."
"It would really be helpful to have a drought plan," Brummund said. If you don't have one already, "You should talk with an Extension agent or someone else you trust and get one worked out."
Related posts