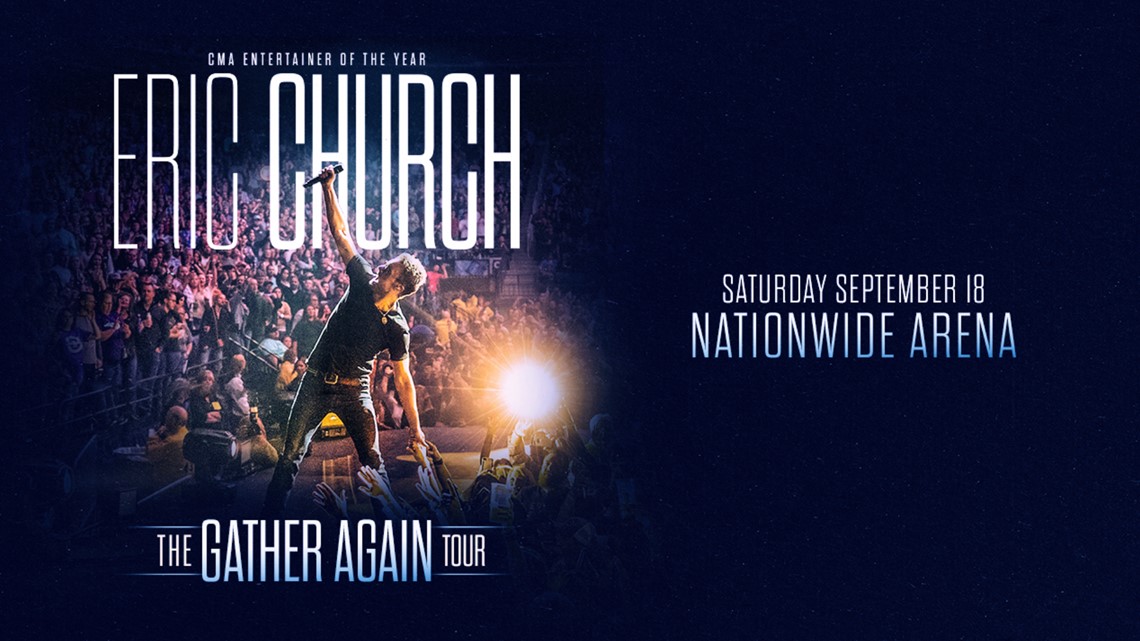 N.D. – The country singer that likes to wear his sunglasses at night, Eric Church is coming back to North Dakota.  In fact, he's coming back to Grand Forks for the 3rd time, playing the Alerus Center on Friday, October 1st.
Eric Church is the reigning CMA Entertainer of the Year and current ACM Entertainer of the Year nominee. Tickets go on sale this Friday, May 9th at 10 am.
This concert tour is very appropriately named too.  "The Gather Again Tour" will visit 55 cities throughout the United States and Canada.  The Tour will wrap up at Madison Square Garden in the spring of 2022.  Other stops that might interest you include, October 2nd in Winnipeg and October 15th in Denver, Colorado.
Eric Church is a 10 time Grammy nominee.  Church has been very busy releasing new music this past year.  In fact, he spent nearly a month writing and recording a song per day, including his current smash as heard on US 103-3 "Hell of a View", while on quarantine in a rural North Carolina cabin during the pandemic, fueling speculation of his highly anticipated new three-part project, "Heart and Soul" set for release this month.
Keep listening to US 103-3 to win your tickets.  We are your OFFICIAL COUNTRY CONCERT LEADER!  Nobody has more local winners!
Related posts