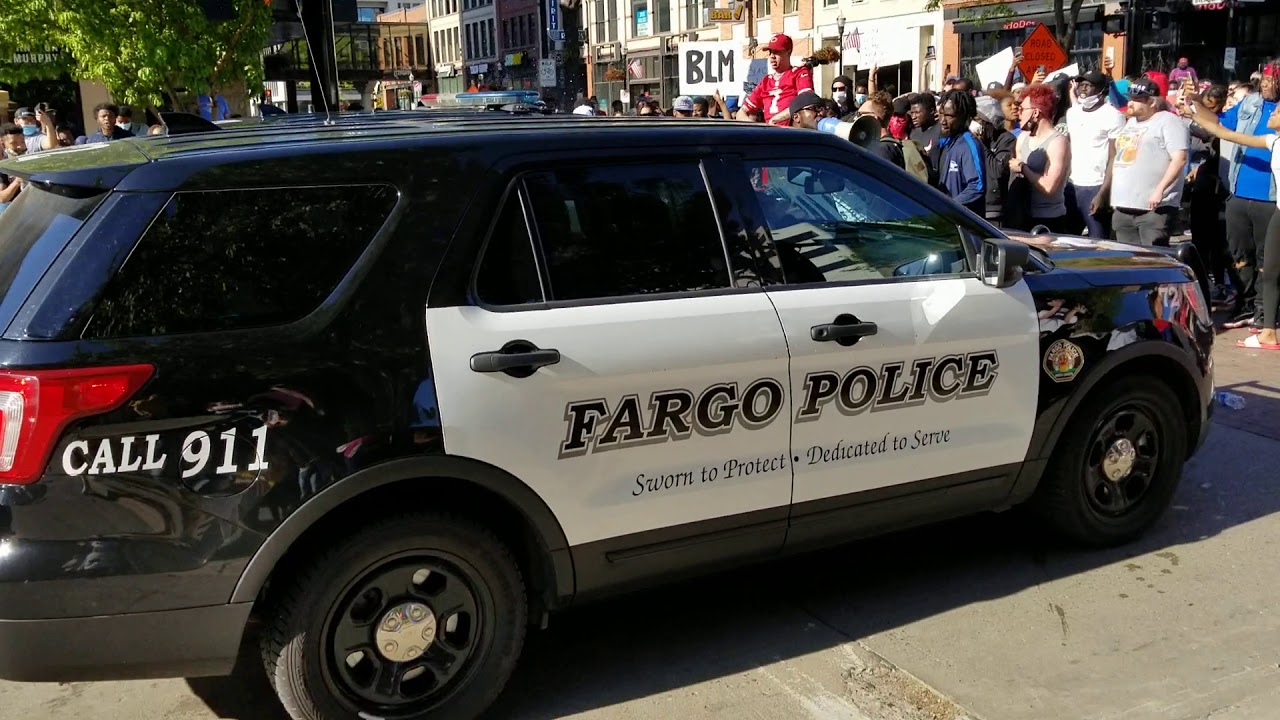 FARGO, N.D.— A Fargo man will avoid prison time for jumping on a police vehicle and smashing the windshield during the May 30 riot in downtown.
Errick Steven Toa, 31, was ordered Tuesday, April 13, to spend two years on supervised probation. He previously pleaded guilty to a civil disorder charge.
His sentencing in Fargo's federal court comes as former Minneapolis Police Officer Derek Chauvin sits through his murder trial. Prosecutors there argue that Chauvin knelt on George Floyd's neck for several minutes, resulting in Floyd's death.
The killing led to protests and riots in cities across the country, including Fargo, as demonstrators demanded justice for Floyd, police reform and equality for people of color.
Toa was among protesters who marched through the Fargo area on May 30 after Floyd died.
Toa, a Black man, said he intended to go to the Fargo protest to express his anger over Floyd's killing and how police treat African Americans.
He said he was intoxicated when he jumped on the police vehicle. He added that he wouldn't have done that if he hadn't been drinking, but noted that alcohol does not excuse his actions and that he's a different person now.
"I'm not proud of what happened that day," Toa said. "I was under the influence, mixed with sadness and anger for my people and what we've gone through."
Toa and Jonathan Montanez, 31, of Moorhead, jumped onto Fargo police vehicles in a crowd of protesters, according to prosecutors. Toa smashed one police vehicle's windshield with his foot, while Montanez slammed his fists onto another.
Prosecutors argued Toa and Montanez's actions spurred other protesters to become violent and destructive, resulting in serious injuries to police officers and thousands of dollars in damage to downtown businesses.
The riot led to charges against more than two dozen people in Cass County District Court. One person was acquitted and another was found unfit for trial. Most are awaiting trial or sentencing.
Toa, Montanez and Abdimanan Bana Habib, 22, of Fargo, were the only three charged with civil disorder in federal court, with Toa likely being the first ever charged with the crime in North Dakota. Montanez was sentenced to two years in federal prison, and Habib was placed on probation.
Toa faced up to five years in prison but has been a "role model defendant" since the May 30 riot, according to his probation officer. Toa's mother and girlfriend told U.S. District Judge Peter Welte about how kind, loving and hardworking the defendant is.
The prosecution and defense recommended Toa be sentenced to a year of supervised probation instead of time behind bars, as he had already served about 6½ weeks in jail.
Finding Toa's behavior since the riot commendable, Welte sentenced him to time served instead of the 10 to 16 months in prison a presentence investigation recommended.
Toa also must pay $390 in restitution to the Fargo Police Department for damage to the police vehicle.
Related posts