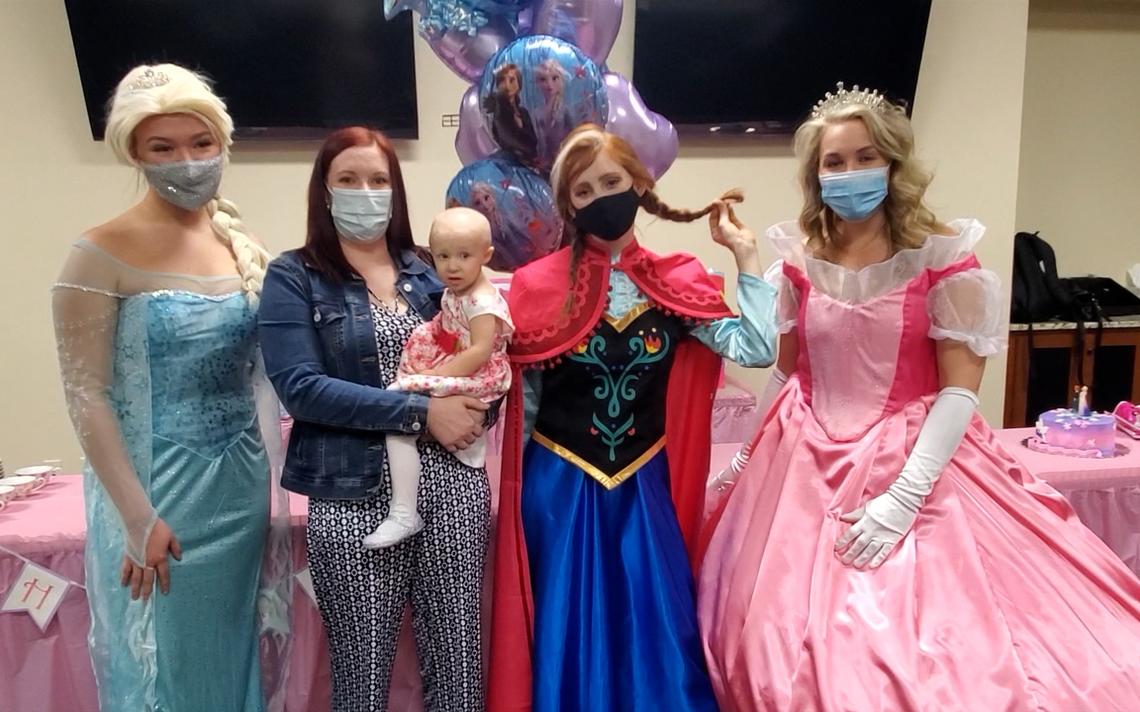 FARGO, N.D. — Violet Fairbanks is one adorable and unpredictable 2-year-old from Hitterdal, Minn.
"She is very spunky, playful and loves her siblings very much," said her mother, Paige Halverson.
Halverson said tests taken last year revealed Violet had a rare disease called Fanconi anemia. It is a blood disorder that prevents bone marrow from making enough blood cells. Violet underwent a bone marrow transplant, but that unfortunately failed and she will need another this summer to survive.
That is why complete strangers organized a party for the young girl. A "Frozen"-themed birthday party was held at First International Bank & Trust, 4501 40th Ave S., to celebrate her second birthday.
It was organized by Marisa Bengtson-Loerzel and her daughter, Addie, who has raised thousands of dollars at her Moorhead cupcake fundraisers for families with children battling medical crises. On Wednesday, April 7, they threw a birthday party for Violet, without even knowing her.
"At 2 years old, Violet may not remember this party, but her family will, and they will remember a community cared about them and wanted them to have an enjoyable day," Bengtson-Loerzel said.
Addie's Cupcake fundraiser this summer will also go to help Violet and her family take a dream vacation.
For Violet's family on Wednesday, it was a celebration in the midst of many unknowns.
"It means the world to us," Halverson said. "We don't know how many she will have, so we want to make them all special."
Violet was a little shy, after all, Elsa, Ana and Aurora were there. But for Violet, it didn't get any better with royalty and "Frozen" balloons galore.
Related posts