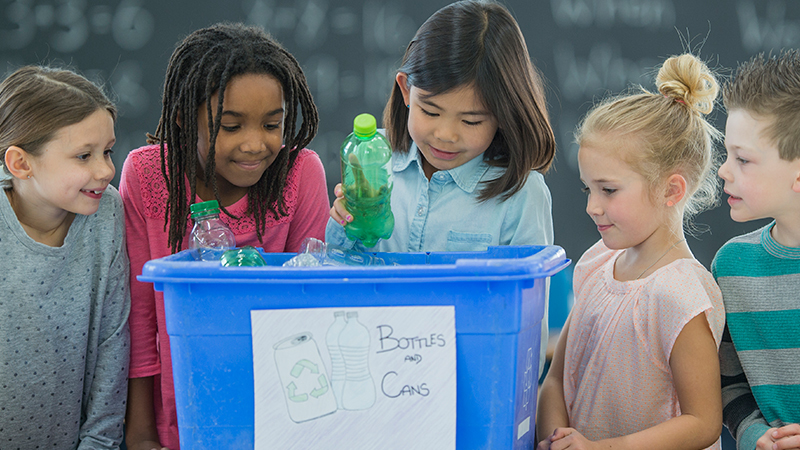 WEST FARGO, N.D. — The city will renew its single-sort recycling contract with Waste Management.
Public Works Director Matt Andvik said the current contract was set to expire at the end of the month. He said with the difficulties presented to businesses and cities in 2020 due to the Coronavirus pandemic, it appeared best to renew the city current contract with Waste Management.
"The total value of the contract over three years will be a little over $3 million, Andvik said. "The new contract is actually about $11,000 cheaper if we just continue it."
As part of the contract extension, Waste Management would pay the City $14.33 per ton on all recyclables dumped at the City Transfer Station. The fee will increase 3% each year of the contract.
In 2015 the City Commission approved starting single sort curbside recycling program. Waste Management was awarded the contract and began serving the city in 2016. Waste Management currently collects 11,151 residential cans of recycling from properties in West Fargo. In 2020,Waste Management paid West Fargo $51,989 to dump at the city transfer station.
The new contract will help keep the city costs steady, Andvik said.
"The market for recycling has dropped dramatically since the start of our program in 2016," Andvik said in a memo to the city. "When we began, our recycling was worth more than the disposal fees. The last couple years the disposal fees have been significantly higher than the price of the recycling we sell. This creates a fluctuation to our monthly bill. The new contract takes out that variability and makes it easier to budget for."
Related posts