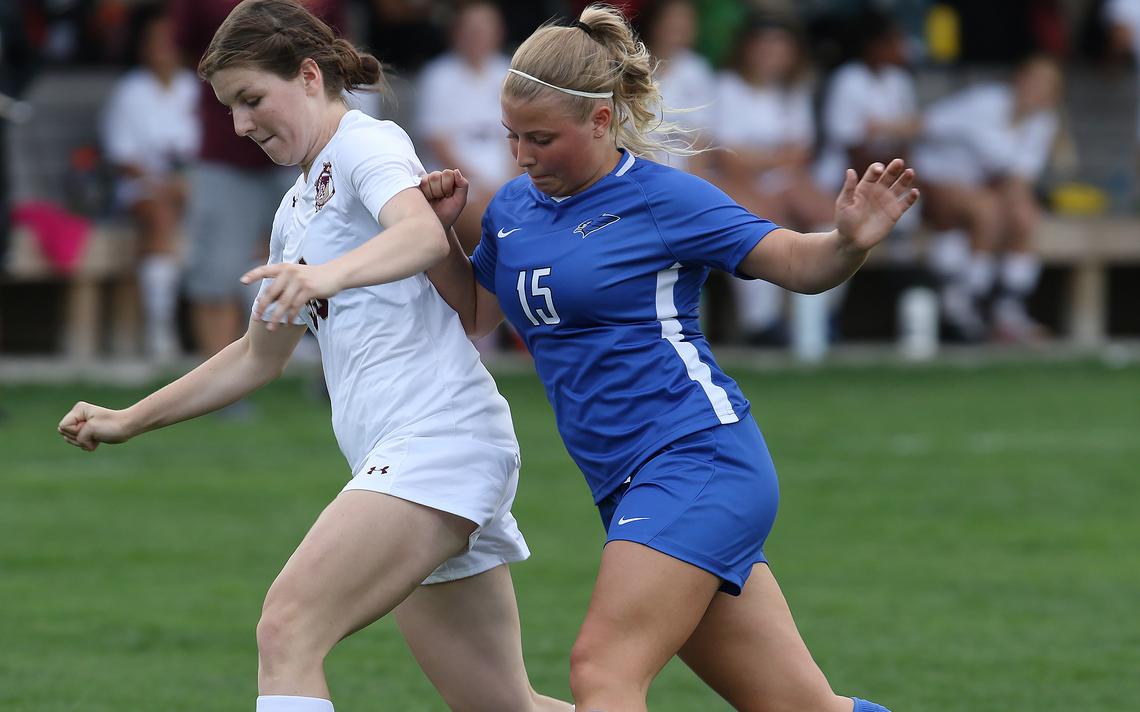 MINOT, N.D. – The Jamestown High School girls soccer team's regular season came to an end Friday night and it wasn't quite the way the Blue Jays wanted it to.
The Blue Jays dropped 9-0 to West Region leader Minot at Jamestown's Rotary Field.
"Minot attacks with numbers, they are very aggressive and they know how to finish," JHS head coach Brandi Harty said. "Unfortunately we couldn't find the back of the net at all to help out our defense, but you've got to give it up to Minot."
In order to reach the 2021 state tournament, the Blue Jays must pull out a win against fifth-seeded Bismarck Legacy next Thursday in a West Region tournament state qualifier at Bismarck St. Mary's. That match is scheduled to begin at 4 p.m.
Minot will later face second-seeded Mandan (8-3) in the WDA title game at 8 p.m.
"It's tournament time now and we've just got to remember that it doesn't matter that we are undefeated," Minot head coach Matt Pfau said. "It's one game at a time. Mandan is a team that had a 1-0 lead on us and we only beat them 3-1 the second time. They are going to play us hard."
The Blue Jays have defeated and recorded a scoreless draw against the Sabers this season. The 1-0-1 record puts the Jays in a pretty good position heading into Thursday. But all things considered, Harty's squad has no intentions of taking things lightly.
"It's exciting. If we win that game, we go to state," Harty said. "It's hard to play in that game because win or lose it's a big deal — both teams are going to be ready and it's going to be a battle.
"It's going to be fun, I am excited to train them this week and see what they bring."
Minot's Lainey Sandberg scored four goals Friday against the Jays, tallying three times in a seven-goal second half put up with the Majettes. MaLiah Burke found the mesh twice after the break.
Jamestown goalkeeper Jamestown Leah Torres turned in seven saves.
Related posts