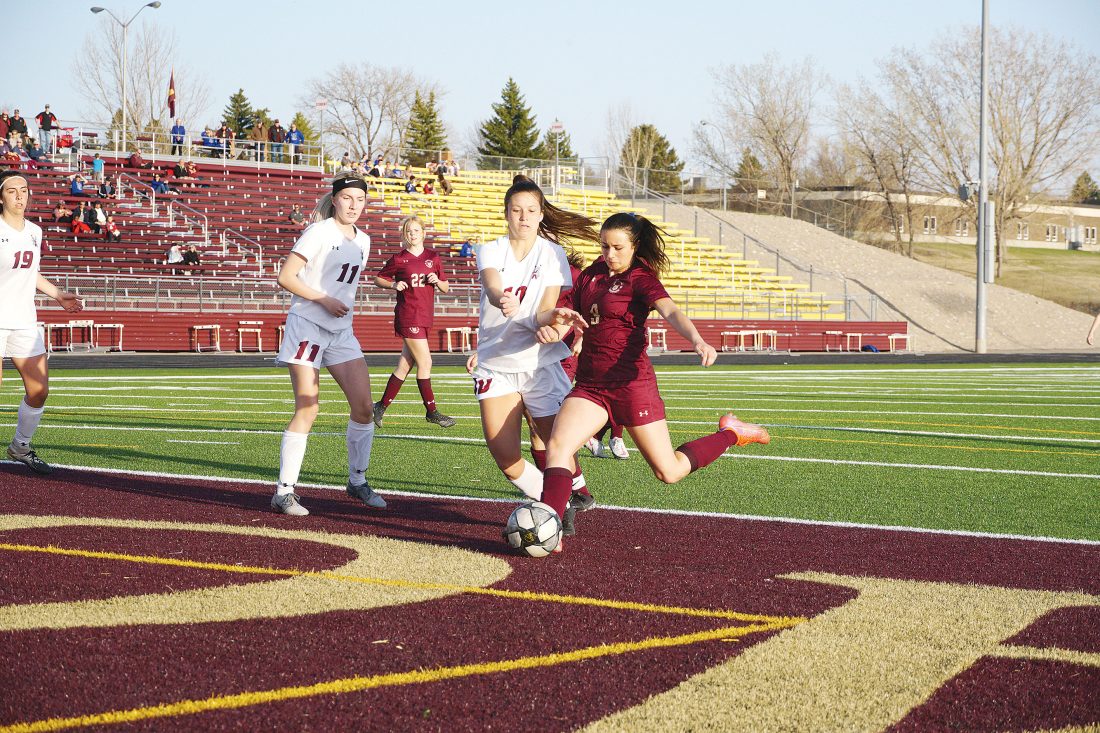 MINOT, N.D. – The Minot Majettes (9-0) continued to roll on Tuesday evening as they earned a 5-1 home victory over the Bismarck Demons (4-4-1). In the process, the Magi clinched a berth in the state tournament.
Minot wasted little time offensively as senior Lainey Sandberg helped set up Mia Lewis on the game's first goal just one minute into the match. Sandberg notched her second assist just a few minutes later as a MaLiah Burke goal made the score 2-0 in favor of Minot.
In the 14th minute, Sandberg herself received an assist from Burke and converted on Minot's third goal of the half. By intermission, the Majettes found themselves comfortably ahead 3-0.
Burke and Sandberg each added goals in the second half as Minot built its lead to 5-0. A Bismarck goal off a penalty kick in the 73rd minute broke up the string of unanswered goals by Minot. Defensively, Emme Miller recorded five saves for the Magi in the win. On the season, Minot has now outscored its opponents by a whopping margin of 70-2.
Next on the schedule, the Majettes plan to host the Bismarck Legacy Sabers on Saturday at 8 p.m. Meanwhile, regional tournament play is slated to begin on May 25.
Related posts