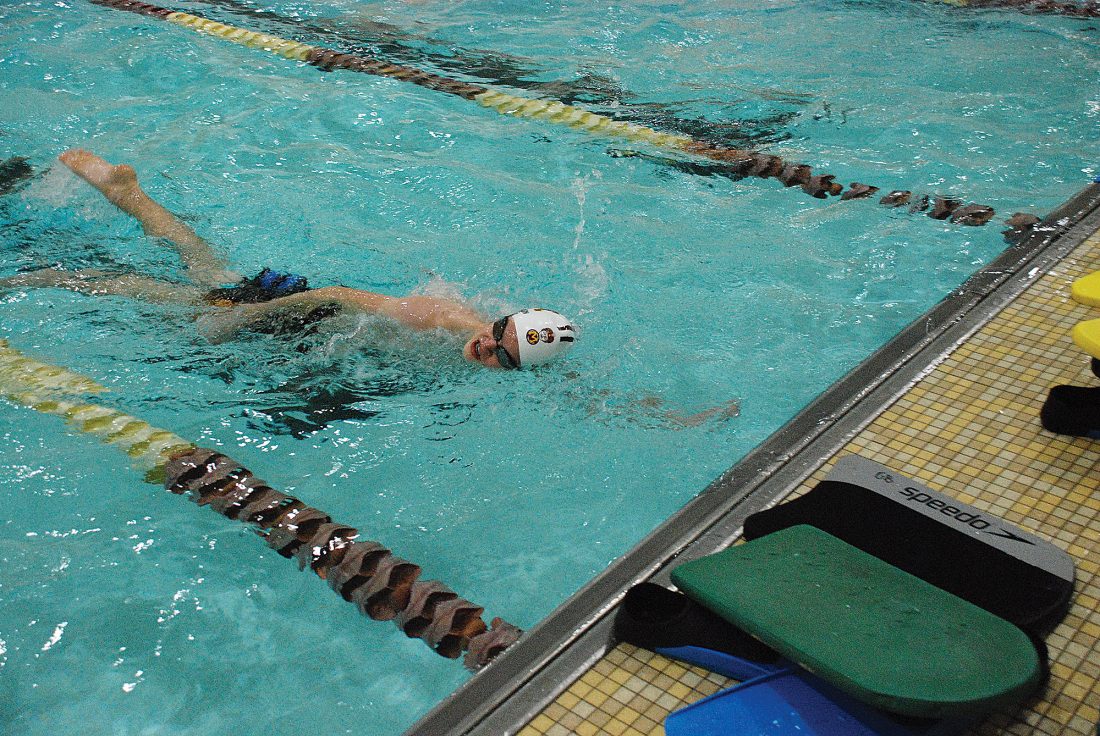 MINOT, N.D. – In 2020, the Minot High School boys swimming and diving team secured its 28th state title in school history and third consecutive state crown.
This year, the state champions will not only have to navigate through a tough schedule within the Western Dakota Association, they will also have the added challenge of dealing with the nuances of competing during the ongoing pandemic.
With Minot's season opening meet scheduled for Dec. 15 against Bismarck Legacy at home, the Minot Daily News asked MHS head coach Jake Solper about the impact of a late start to the winter season, as well as which swimmers are expected to lead the Magicians in 2021. Here is what Solper had to say via email.
MDN: What are your expectations heading into the season?
Solper: Just as in every season, our expectations are to have a dedicated, hard working, and focused team. As we get into the competitive portion of the season, we can begin to understand this year's team's strengths and areas in which we need to improve. We know that what we do day in and day out in practice is what determines how the swimmers and divers will perform at the end of the season.
MDN: What kind of adjustments have you made due to the interruption of the winter sports calendar?
Solper: Our season was not significantly impacted by the late start of the winter season. We did lose one meet on Dec. 12 as competitions are suspended through the 14th. We also lost a few competitions that were slated to be against teams from the Eastern Dakota Conference. We were able to add some not previously scheduled meets with WDA teams to fill some voids due to the COVID restrictions. We are now at 15 total meets on the season which is two less than originally scheduled.
MDN: What do you think will be the biggest challenge of coaching in this new environment brought on by the pandemic?
Solper: Our coaching staff has taken a solution oriented approach to the season. Yes, things are different and considerations have to be made. However, this season being unique will make it special in its own right.
So far, our guys have adjusted very well to the new expectations that have been rolled out and I am certain they will continue to do what needs to be done to see our season through. The biggest challenge I foresee at the moment would be having athletes quarantined during the season. My hope is that our athletes stay healthy and are as responsible as possible so they are not considered a "close contact" deeming quarantine necessary.
MDN: Who are some of your key upperclassmen you are expecting big things from this year?
Solper: In swimming and diving, we have talent throughout all grade levels and it takes a whole team effort to realize our potential. As for our upperclassmen, it would be our four senior captains; Josh Boen, Tyler Hills, Will Thomas, and Dominic Yoder. They will be the thermostat for the season, managing this group's team culture and competitive spirits.
MDN: What are some of the team goals you hope to accomplish by season's end?
Solper: We hope every athlete has a very positive experience and is able to realize their competitive potential. Team culture will be the driving force behind what comes out of this season. We also plan to approach this season with genuine gratitude. We are very grateful for the fact we are having a season, and each athlete and coach has so many people for whom they are grateful.
MDN: How long have you been the coach at Minot High School, and what is the most rewarding aspect of your job?
Solper: This is my 13th season as the head coach for the boys swim and dive program. I served as an assistant under coach Ken Disher for the three years previous. Throughout my career, I have been so fortunate to have been able to serve as a coach to so many incredible individuals. Being a part of their life journey is incredibly rewarding.
Related posts