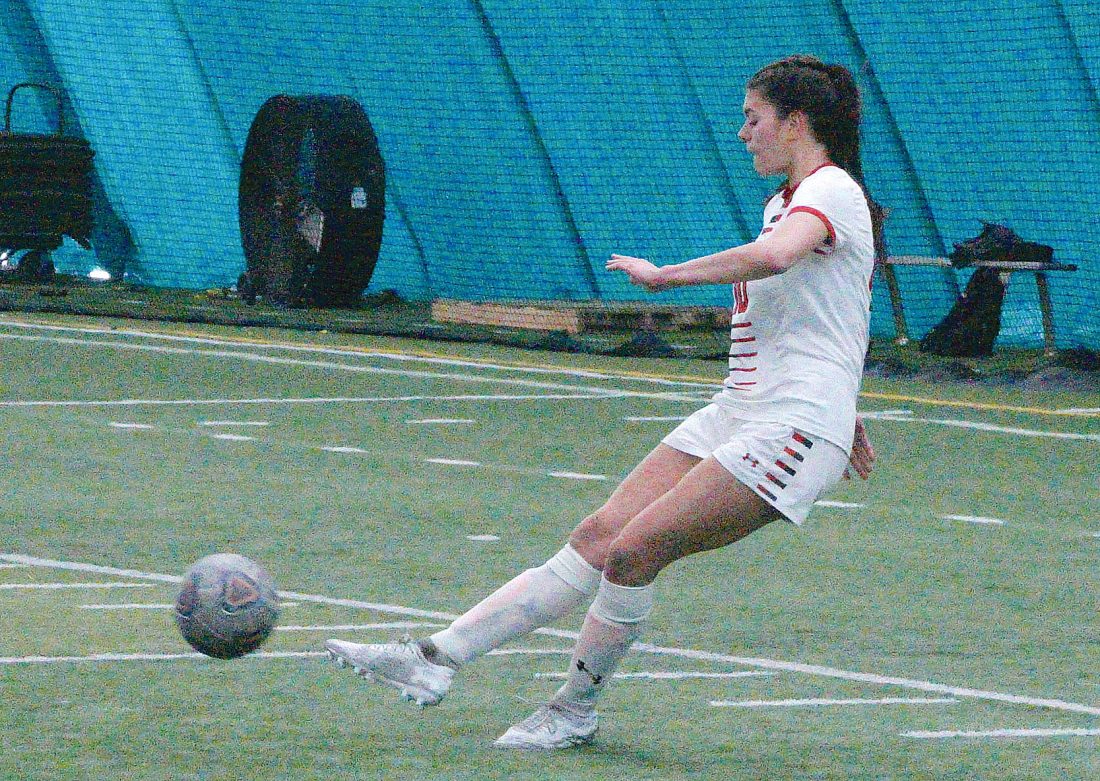 MINOT, N.D. – The Minot State women's soccer team, looking to snap a two-game losing streak, defeated the visiting Minnesota State University Moorhead Dragons by a 3-1 score in a Friday matinee match at Herb Parker Stadium.
The Beavers, who had not scored a goal since their 3-1 victory over Montana State-Billings Feb. 28, were forced by Dragons goaltender Kayleigh Sedlacek to wait just a little longer for their first score of the game Friday. Sedlacek was perfect through the first 45 minutes against Minot State, saving all ten shots the Beavers threw at her.
Minot State's first opportunity in the offensive zone started at the 4:40 mark of the match. Sofia Galvez and Sofia Lewis both had tries saved by Sedlacek before Melanie Van Walstijn put a shot on goal that was blocked away by the Dragons netminder and rang off the goal's top crossbar.
Galvez, Lewis and Tiffany Schennum also put together a trio of shots on net in a span of four minutes around the 23-minute mark, but Sedlacek turned each aside.
The Dragons were able to find the back of Minot State's net in the 35th minute. The halftime buzzer sounded and Minot State's scoreless drought extended to over 225 minutes with a 1-0 halftime deficit.
The Beavers entered the second half with a renewed sense of vigor, and it showed on the scoreboard. After another shot by Lewis that was blocked away by Sedlacek, Van Walstijn was award a free kick on the left side of the Beavers' offensive zone.
The striker's kick was a good one, sailing right over Sedlacek's head and into the Dragons' net for Van Walstijn's fourth score of the campaign and tying the game at one goal apiece in the 52nd minute.
The Beavers tacked on two more in quick succession toward the end of the match thanks to Lewis, the program's all-time record-holder for goals scored. She found the back of the net at the 87:27 mark, and then again 24 seconds later when Sedlacek sprinted toward the Beavers midfielder on a breakaway in desperate hopes of preventing a shot.
The attempt failed, and Lewis deposited the ball into the back of the net after a minor collision with Moorhead's goalkeeper to seal Minot State's 3-1 victory. Kindred, meanwhile, was untested in the final 45 minutes as the Dragons were unable to record a shot on goal.
With the win, the Beavers moved to 4-2 on the young season, and will now look ahead to their next match April 3 against Montana State-Billings. The game is slated for a 12 p.m. start in Billings, Montana.
Related posts