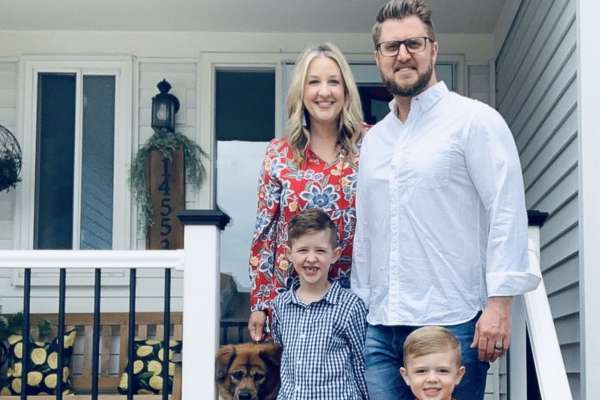 N.D. – A bill that would have required North Dakota clergy to report cases of child abuse and neglect learned during confession or other private religious conversations has been withdrawn from consideration this session.
Current state law presents a loophole that does not mandate that pastors, priests and other clergy report abuse to a law enforcement agency if it's information received when acting as a spiritual advisor.
The withdrawal of Senate Bill 2180 on Friday, Jan. 29, came after the Catholic Church publicly condemned the legislation as "draconian."
In a Jan. 20 letter, William Donohue, president of the Catholic League for Religious and Civil Rights, said that legislation to break the seal of the confessional was a "direct assault on our faith."
On the Senate floor, bill co-sponsor Sen. Judy Lee, R-West Fargo, asked for it to be withdrawn, saying that because of a "lack of understanding about the goal and the circumstances, the bill has become a distraction."
She went on to say that roughly one in 10 children are sexually abused before they turn 18. More than 20% are victimized before the age of 8, and 60% of those abused never tell anyone.
Last year, North Dakota law enforcement and social services took 801 reports of child abuse, with 391 cases in the Fargo and Grand Forks areas, Lee said.
"I think the conversation has to continue. We all need to recognize this serious epidemic of child abuse," Lee said on the Senate floor. "We all need to do what we can to protect these little ones by intervening … and the abuser must be stopped. If you see something do something. If you and I don't do something, who will?"
The North Dakota Catholic Conference thanked everyone who contacted lawmakers in opposition to the bill. "We share in Sen. Lee's call to do more to prevent child abuse. We simply disagreed about the bill," said Christopher Dodson, the group's executive director, in a statement.
Dodson added that "clergy are already mandated reporters for child abuse under North Dakota law. The only exception is the narrow circumstance where the information is 'derived from information received in the capacity of spiritual advisor.' For Catholic priests that means only the seal of confessions."
The bill was introduced by Lee, Sens. Curt Kreun, R-Grand Forks, and Kathy Hogan, D-Fargo, and co-sponsored by Rep. Mary Schneider, D-Fargo. Those legislators did not respond Monday, Feb. 1, to Forum News Service attempts by phone and email to seek comment on the bill's withdrawal.
Rep. Mike Brandenburg originally supported the bill, but was the first to pull his support.
Backers of the bill said it was not aimed at the Catholic Church. But the legislation came at a time when North Dakota dioceses were under scrutiny for historical inaction on child sex abuse.
Ted Becker, a North Dakota native who lives in Minneapolis, is a survivor of clergy abuse. He said he wasn't surprised that the bill was withdrawn.
"It didn't surprise me that the North Dakota people who submitted the bill withdrew it," Becker said. "Bottom line is that the church is allowed to do that and get away with it, and yet nobody else in the world can get away with things like that."
In January, the office of North Dakota Attorney General Wayne Stenehjem announced the results of an 18-month-long criminal probe into allegations against at least 54 clergy members accused of sexual abuse of minors since the 1950s. Stenehjem determined no charges would be filed because most of the accused clergy had died before the investigation was completed. For the others, the statute of limitations had expired.
Related posts