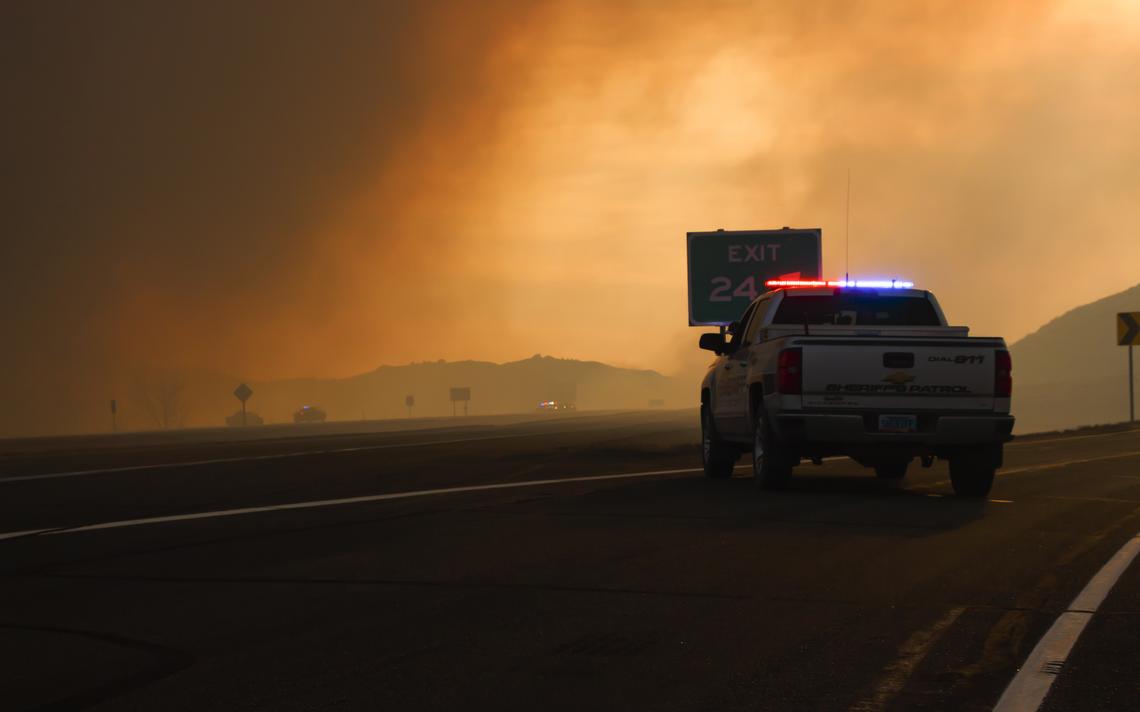 N.D. – Gov. Doug Burgum will hold a press briefing with local, state and federal officials at 2:30 p.m. CDT Friday, April 2, to review a survey of damaged areas impacted by wildfire near Medora.
Guests include Medora Mayor Todd Corneil, Billings County Fire Chief Kyle Schockley, and officials from the National Park Service, U.S. Forest Service, North Dakota Forest Service and North Dakota National Guard.
Watch a livestream of the event below. Refresh your browser closer to the start time if the video player does not display.
On Friday morning, officials said the fire had burned about 3,000 acres near the town. Medora has fewer than 150 residents and is located on the southern border of Theodore Roosevelt National Park along Interstate 94 in western North Dakota.
Officials estimated containment Friday morning at 50%. No injuries were reported.
Dry conditions persisted in the area, as Red Flag Warnings were issued throughout the Upper Midwest. Areas impacted included almost all of North Dakota and Minnesota, and the western and eastern thirds of South Dakota.
No immediate precipitation is forecast for Medora. Highs this weekend will approach 75, while winds on Saturday will be the strongest at 16 mph.
Related posts