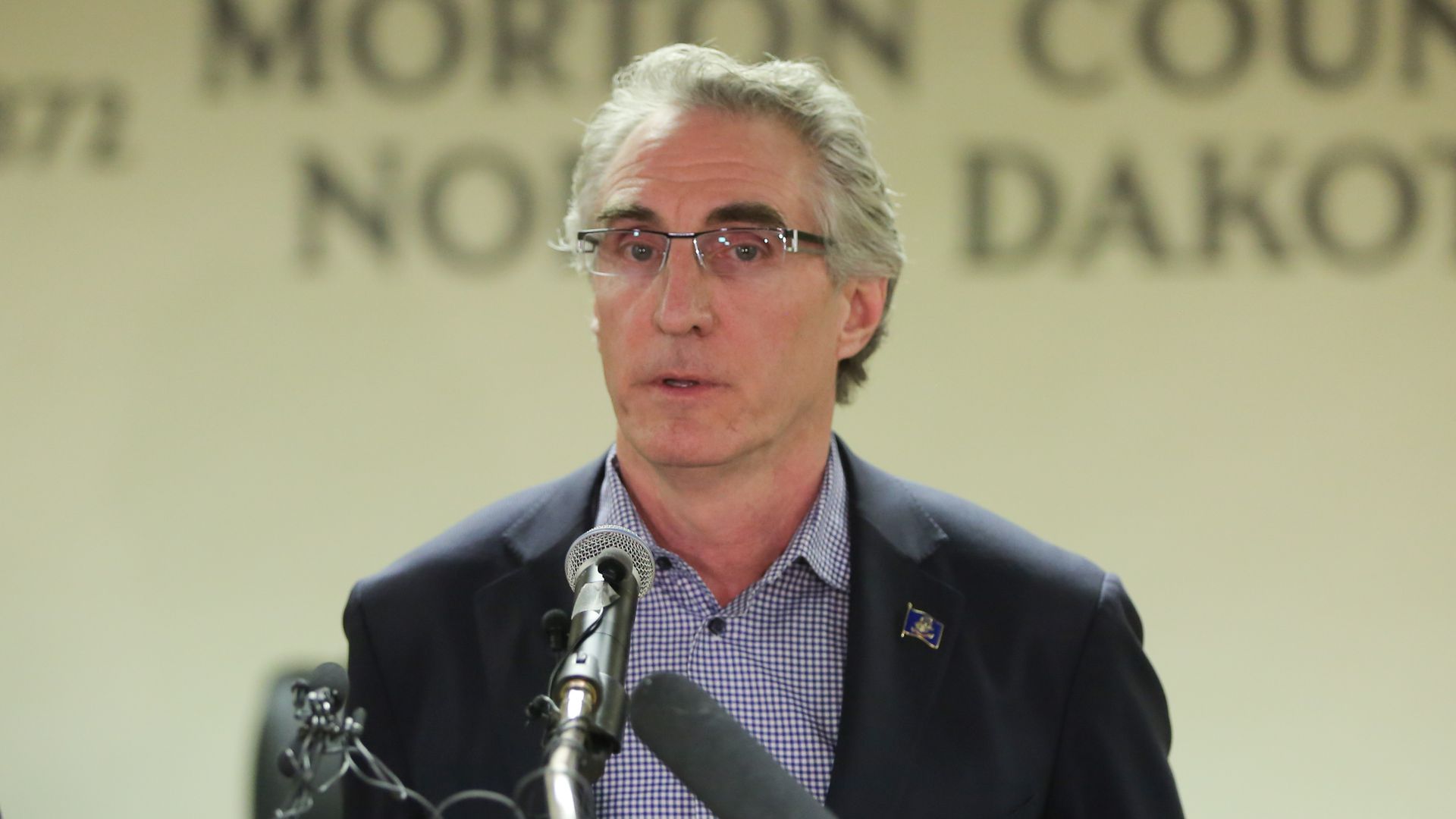 N.D. – North Dakota Gov. Doug Burgum (R) on Wednesday vetoed a bill passed to prevent transgender students from taking part in K-12 school sports.
Why it matters: The bill was one of over 50 in 28 states introduced this year to exclude transgender youth from playing sports on teams that align with their gender identity.
Details: The bill stipulated that public schools couldn't "knowingly allow an individual of the opposite sex" to join an all-boys' or all-girls' team.
Burgum said in his veto message the state "has a level playing field and fairness in girls' sports" and there's "not been a single recorded incident of a transgender girl attempting to play on a North Dakota girls' team," per the Bismarck Tribune.
What they're saying: ACLU of North Dakota campaigns director Libby Skarin welcomed the veto, saying in a statement the bill "was never about leveling the playing field" for student athletes.
"It was obvious from the beginning that this discriminatory legislation was about creating solutions to problems that don't exist and, in the process, harming some of the most vulnerable people in our state," she added.
Related posts