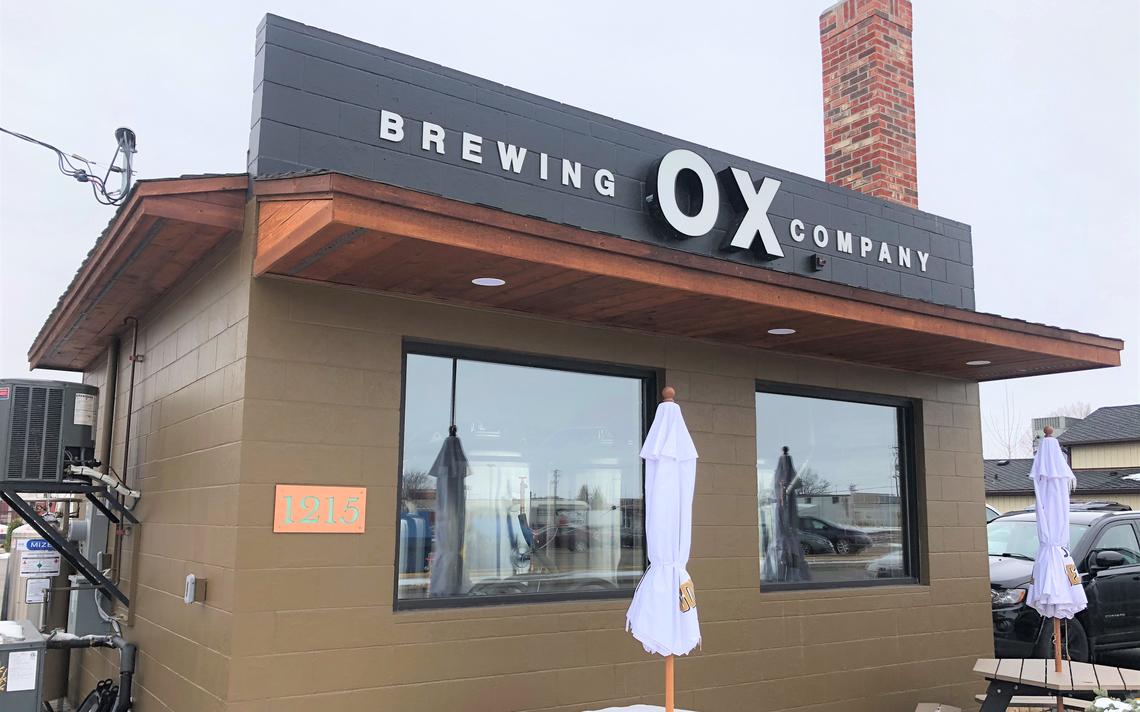 GRAND FORKS, N.D. – The Oxford Brewing Company is perhaps Grand Forks' smallest brewery, since it is located in the former Sof-Teez Soft Ice Cream Shop on North 20th Street. It's now up and running and supplying local restaurants and residents with what the owners are calling an "easy to drink beer."
Construction on the brewery, which has a taproom license so people can have a beer on the premises, got started in the 300 square foot building in May. In March the owners started making their flagship beer, called Ox Golden Ale. It's available in six-packs at the location, and sales have been swift.
"We sold everything we made very fast," said Mike Opp, a co-owner of the brewery.
Opp owns Judy's Tavern, just across the lot from The Oxford Brewing Company, and part of the property management firm, Oxford Management Group. He co-owns the brewery with his business partner Christopher Kiley, and Matthew Kasper, who owns downtown bar Sledsters and Kasper's Bar and Bottle Shop.
Formal hours for the taproom aren't set yet, but the crew gets together every Sunday to bottle their beer. According to Opp, they bottled about 30 cases last Sunday and that's the plan they'll have for Sundays going forward. People can drop by then to have a beer, buy a six-pack or even help out. Opp said some customers chipped in with the bottling and labeling work.
"Everybody's helping," he said. "If you come (here), you're pretty much an employee."
Kasper said they are only making their Golden Ale at the moment, and they aren't looking for a "crazy IPA" so soon out of the gate. Beers like an IPA or sours will likely come later, once the group has gotten more settled in.
"Right now we just have a golden ale, it's a lighter type of beer," Kasper said. "We're just looking for something that's easy for people to drink."
Ox Golden Ale is available at the brewery, or on tap at bars including, Sledsters, Judy's, Brick & Barley and others.
Related posts