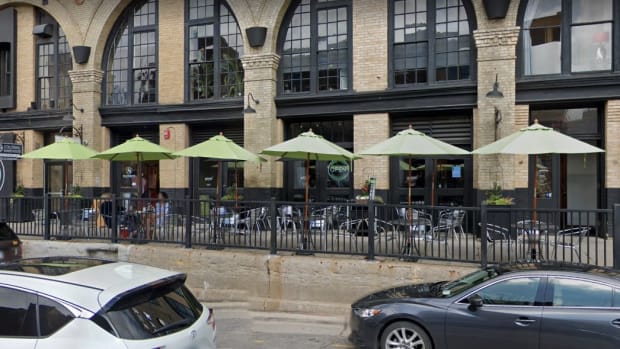 N.D. – The restaurant group behind Mexican eatery Pajarito has announced the purchase of eight restaurants in the Twin Cities and three in North Dakota.
Eclectic Culinary Concepts, based in Mendota, has announced the acquisition of the 11 restaurants from Seenu Kasturi, who had previously bought them from Lucky U Too in early 2019.
Among the eateries changing hands are seven Lucky's 13 Pubs, which first launched in the Twin Cities in 2007 by Charlie Burrows and the late Linda Young.
Burrows is one of the three owners of Eclectic Culinary Concepts along with Stephan Hesse and Tyge Nelson, and he will now resume ownership of the brand he created 13 years ago.
Eclectic has enjoyed success with its Pajarito restaurant, which opened in 2016 in St. Paul, and added a second location at 50th and France in Edina last year.
The restaurants the group have bought are as follows:
Lucky's 13 Pub locations in Bloomington, Burnsville, Mendota, Plymouth, and Roseville, MN, as well as Bismarck and Fargo, ND.
The former Rudy's Redeye Grill in Rosemount
Yankee Tavern in Eagan
Me & Julio in Hastings
Tru Blu Social Club in Fargo
Eclectic says it's already started working on improvements to several of the locations, and is planning a "review and updates of all the food and beverage menus in the coming weeks."
The Rudy's location in Rosemount will reopen as The Clover in spring, while Tru Blue in Fargo will also get a new name and concept.
"I love the Lucky's concept and brand," Burrows said. "When you've built something from the ground up it's like your child. The staff are like family. So, when the opportunity arose to work with these restaurants once again we were immediately interested."
"We view ourselves as a family run business," said Hesse. "And, we look at our staff as an extension of that. Our staff is the heart and soul of our restaurants. Going forward, we'll be making improvements and management decisions to ensure they're happy, and have what they need to do their job right, so that they, in turn, can create the best possible dining experience for our guests."
Related posts