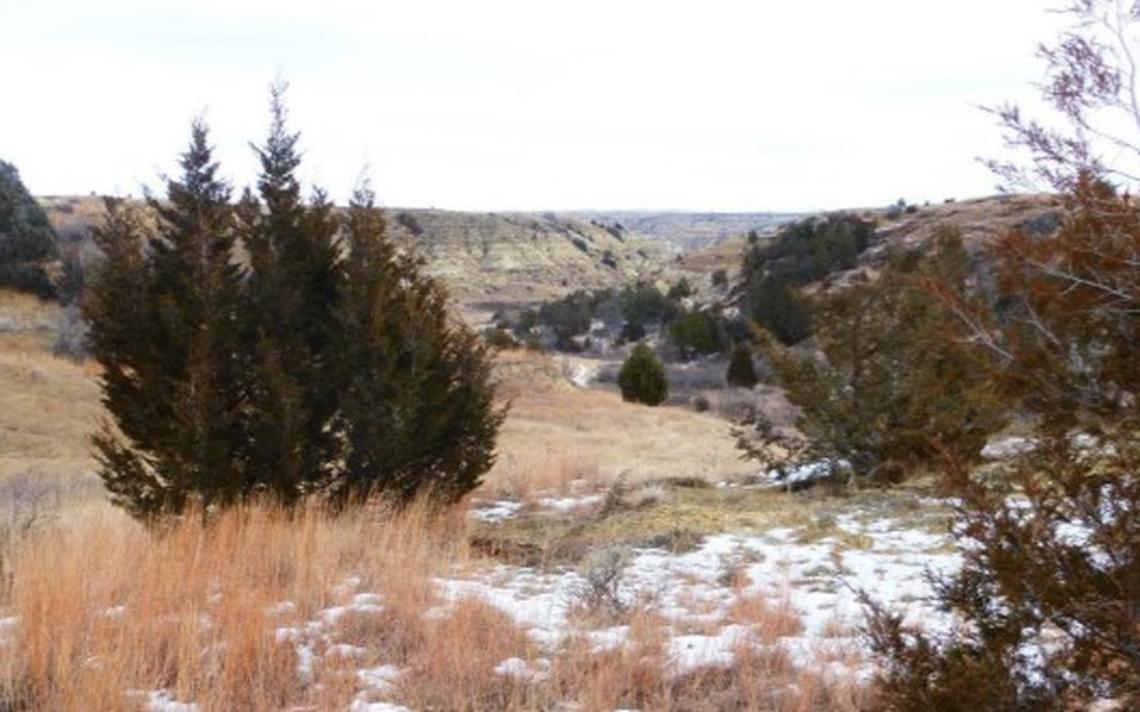 N.D. – Christmas may have come a few days early for the group pushing to build the proposed Theodore Roosevelt Presidential Library in western North Dakota.
Buried deep in the massive omnibus bill passed by Congress on Monday, Dec. 21, lies an act to allow the Roosevelt library foundation to buy 93 acres of federal land in Medora, N.D., on which to build the ambitious project. The $2.3 trillion package, which includes coronavirus relief funding, will now go to President Donald Trump for final approval.
The act directs the U.S. Secretary of Agriculture to sell the land, currently owned by the U.S. Forest Service, to the foundation within the next year. An appraisal by the secretary would determine how much the foundation must pay.
The living descendants of Theodore Roosevelt have agreed to pick up the tab for the land, which is expected to come in around $200,000, said library foundation CEO Ed O'Keefe. The foundation intends to work with the federal government to complete the transaction as quickly as possible, O'Keefe said.
The anticipated land deal is a win for the foundation, which is now all but guaranteed its preferred site for the library on top of a butte near the amphitheater used for the Medora Musical.
The land purchase would mean less federal oversight and more local input on the project from Medora and Billings County, O'Keefe said. The foundation would get to own the land instead of leasing it from the Forest Service, which means it would be subject to local and state zoning laws rather than federal ones. O'Keefe added that concerns about connecting the library campus to downtown Medora through walking trails, parking lots or trams can now be addressed head on by local leaders.
O'Keefe said getting the act through Congress was thought to be a "long shot," but he credited the North Dakota congressional delegation with advocating for the meaningful deal.
Sen. John Hoeven, R-N.D., voiced his pleasure with the deal's passage in a statement to Forum News Service, saying, "This presidential library will be a tremendous asset for Medora and western North Dakota."
The senior senator said he favored an implication of the transaction that would allow local ranchers to continue grazing their cattle on parts of the land that are not used for the library building. O'Keefe said the foundation is on board with promoting grazing and other natural activities on the land.
The library project has picked up steam in the last six months, culminating in October when the foundation announced it had reached a goal of raising $100 million in private donations, including $50 million from Rob and Melani Walton of the Walmart fortune. The milestone came with the promise of public funding as the foundation unlocked an endowment that Gov. Doug Burgum and the state Legislature approved last year.
Related posts