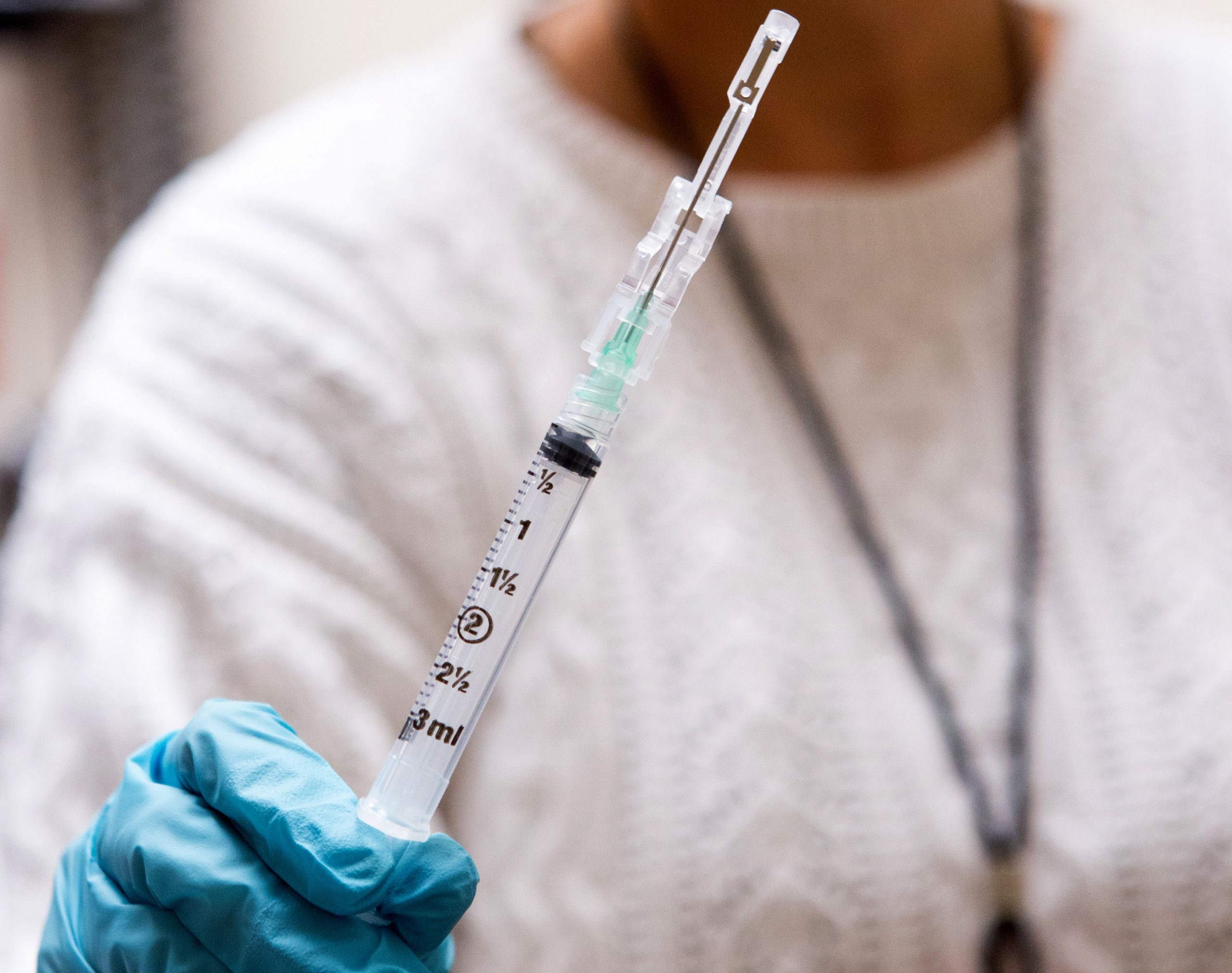 MINOT, N.D. – Some UND athletes have started taking advantage of that — a major step toward preventing them from contracting the virus and from keeping them out of mandatory quarantines if they encounter someone who is COVID-19 positive.
"They're no different than any other student on campus," UND athletic director Bill Chaves said. "They've got several opportunities here in Grand Forks, either through UND or on their own. We've tried to provide education about what the protocols are if you have a vaccination. There are probably some benefits — not only health benefits but benefits in regards to protocols relating to the virus.
"We've tried to educate and let the student-athletes know where there are opportunities at this stage. It's certainly not mandated by any stretch."
The biggest benefit, of course, is that vaccines have proved to be highly effective in preventing virus infection. The other benefit is that fully vaccinated people aren't required to quarantine if they've come into contact with someone who is COVID-19 positive unless they are symptomatic, according to guidelines set by the Center for Disease Control and Prevention.
The CDC guidelines for fully vaccinated people say: "If you've been around someone who has COVID-19, you do not need to stay away from others or get tested unless you have symptoms."
Depending on the number of football players that have been vaccinated, it could help prevent playoff game cancellations.
The UND football team, which hasn't played a game since March 20, is expected to be in the FCS playoff field when it is revealed at 10:30 a.m. Sunday.
Once the NCAA tournament begins, the NCAA is in charge of testing and making decisions on whether a team can play if COVID-19 positive tests arise. Last month, two of the 16 teams in the NCAA men's hockey tournament were removed because of COVID-19 protocol.
Chaves said he expects to soon find out more on whether fully vaccinated athletes, who have no symptoms, would be exempt from being ruled close contacts.
"We're still awaiting that right now," Chaves said. "If we're fortunate enough to be selected, there's always a meeting right after the selection show on that Monday. We'll probably be briefed as to the latest guidance."
Chaves didn't share the number of athletes that have been vaccinated, but acknowledged it's happening.
"Our athletic training group is working with student-athletes," Chaves said. "Anecdotally, I know we do have a number of athletes that have gone through it. From a specific standpoint, I don't have a list of all of the student-athletes that have gone through. But if it gets to a point where that is a differential on what may happen (with games), we obviously will know."
Related posts