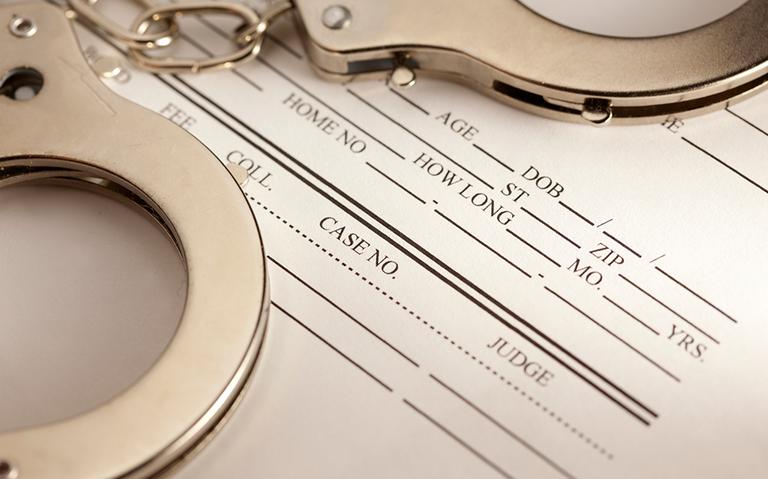 MINOT, N.D. — A Minnesota toddler died from a "vicious, animalistic assault" at the hands of his foster mother last year, Clay County prosecutors alleged in a motion requesting heightened sentencing.
Kellie Jo Anderson, 36, of Barnesville, Minn., appeared Monday, April 12, for Clay County District Court via videoconference from the Clay County Jail. She is charged with a second-degree felony count of murder in connection to the April 24 death of 18-month-old Henry Thomas Anderson.
Anderson, who has pleaded not guilty to the charge, remains at the Clay County Jail on a $1 million bond. She faces up to 40 years in prison.
Monday's hearing was meant to address a motion filed by Clay County prosecutors to seek an aggravated sentence. Prosecutors alleged Henry was treated with particular cruelty before he died of injuries from what prosecutors described in court documents as a "vicious, animalistic assault."
"Based on the nature of these injuries, it can be inferred that Henry experienced agonizing pain during the entirety of the beatdown inflicted by (Anderson)," the state said in its motion.
Anderson took Henry to the Sanford Health emergency room on April 23, 2020, according to a criminal complaint. She said he "threw himself several times from the bath to the toilet" and injured his mouth, the complaint said.
She also believed he suffered a seizure, though a medical examiner found no evidence of that, the motion filing said.
Henry's breathing was labored on the way to the hospital, according to the defendant. Anderson stopped in a McDonald's parking lot near the hospital and noticed the child was not breathing and didn't have a pulse, court documents said.
Anderson said she was going to administer CPR, but a witness told her to go to the hospital, court documents said. The witness also noticed Henry had blood on his face and believed the child had been hit by something, according to the motion filing.
ER staff noted Henry was "blue and lifeless" with bruising to his face and head, the complaint said.
Asphyxiation associated with blunt force trauma was listed in a preliminary autopsy report as the probable cause of death, according to a criminal complaint. Henry had multiple internal and external injuries, including a fractured jaw, broken ribs and massive internal bleeding.
It's possible someone smothered Henry by someone placing hands over his mouth, the medical examiner said. That examiner expressed "extreme concern" over injuries to the child's genital region, according to the motion filing.
One physician said Henry's injuries are similar to those of a victim who had been in a severe car crash, with others expressing doubt that the child harmed himself, court documents said. The injuries were more consistent with physical abuse, the medical examiner said.
The same court documents noted a day care provider, Kellie Jo Anderson's family and Henry's biological family previously saw bumps and bruises on the child, though they didn't notice anything particular about them. Kellie Jo Anderson had explanations for the injuries, court documents said.
The day care provider and family members were concerned about Henry previously having a broken leg, as well as an incident that happened a few weeks before his death. At that time, the toddler was airlifted to a hospital after nearly suffocating on a wet wipe that became lodged in his throat, according to the motion filing.
The medical examiner said Henry may have suffered emotional abuse. Kellie Jo Anderson deprived the child of emergency care by not calling an ambulance, prosecutors alleged.
The defendant, who was a nurse at the time of Henry's death, said she only would call 911 if someone was unconscious or not responding, according to court documents.
"These facts all suggest that the defendant utterly failed to seek potentially life-saving medical care for Henry after she had inflicted the savage beating," the motion said.
Henry's mother is related to Kellie Jo Anderson's husband, Kyle, and voluntarily gave up the child's care to the Andersons, prosecutors said in their motion. The former foster care parents had planned to adopt Henry, who was born with methamphetamine in his system, according to court documents.
Kyle Anderson has not been charged in this case.
Prosecutors said Henry was healthy and well-developed for his age. Kyle Anderson told investigators Henry was accident prone and would twist around while bathing, according to court documents.
The husband initially was skeptical his wife caused the injuries, but after seeing the child shortly before Henry died at 6:42 a.m. April 24, Kyle Anderson said he could not believe Henry's injuries were self-inflicted, according to the motion filing.
Minnesota bases its sentencing on a guideline grid that considers criminal history. Kellie Jo Anderson has no criminal history, which means she normally would be subject to 261 to 367 months in prison.
An aggravated sentence would increase that prison time if approved by Judge Jade Rosenfeldt.
The defense will have until April 22 to submit its response to the prosecution's motion for aggravated sentencing. A trial is slated for May 10.
Kellie Jo Anderson's attorney, Daniel Hopper, plans to use the defense of voluntary intoxication. Hopper did not return a phone message left by The Forum seeking comment for this story.
Related posts