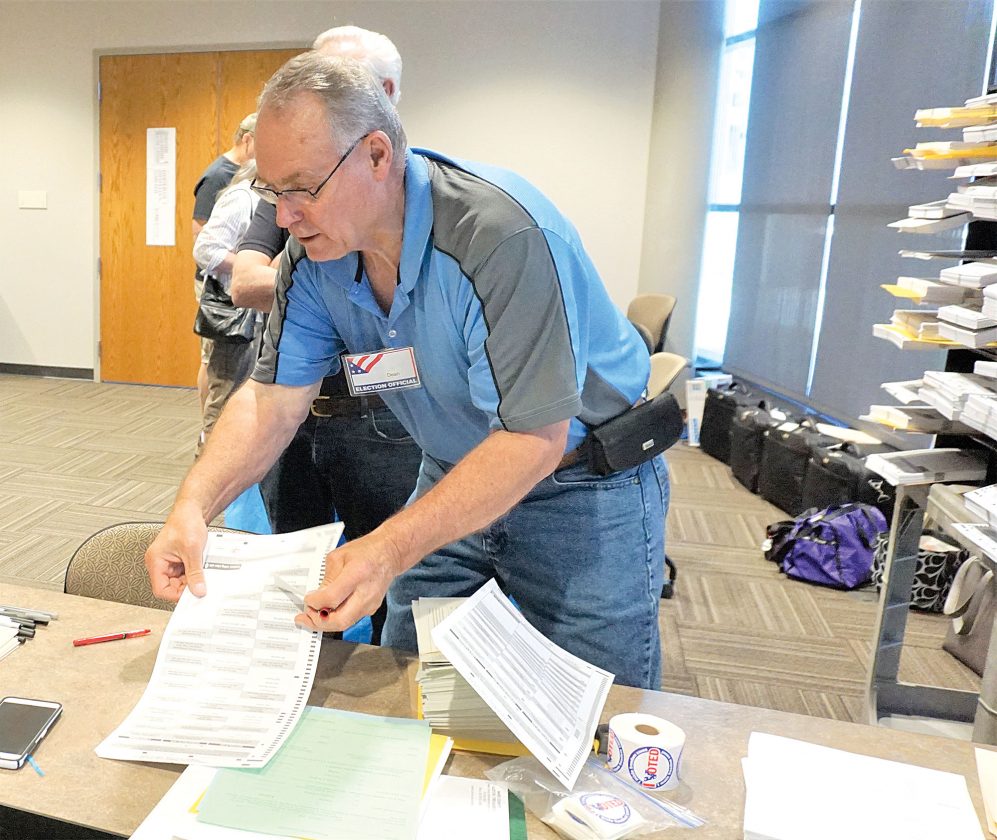 MINOT, N.D. – Five vote centers could be open for the general election in November in Ward County.
The Ward County Auditor's Office has proposed vote centers in Minot at the Municipal Auditorium and State Fair Center and in Kenmare at the Memorial Hall. Ward County commissioners on Tuesday asked the auditor's office to also find potential places to vote in Berthold and the Douglas or Ryder area.
Vote centers differ from traditional polling places in that anyone within the county can vote at any center. Voters need not live in the precinct.
State Rep. Scott Louser of Minot asked the commission to open as many polling places as possible. He acknowledged, though, that many voters will need to drive to reach a polling place so encouraged the commission to make other voting options available.
"I would hope, too, that we provide as many opportunities for anybody in the county, whether it's going to be absentee or early voting," said Louser, who also advocated for vote centers.
The county has 10 polling places that have been used in previous elections. Four are in Minot and another just outside the city.
"If all 10 were designated as vote centers, then anybody – with electronic poll books as opposed to the paper poll books – would be able to vote at any of those that are convenient to them," Louser said. "I think for this election cycle, it would be best – and my suggestion would be – to have all the polling places be vote centers."
Auditor Marisa Haman said a concern with polling places is the risk of losing election workers at the last minute due to the coronavirus. Establishing vote centers would allow people to vote in person even if the county has to drop one or more planned centers near election day.
The challenge of multiple vote centers is the need to have ballots of each precinct available at each center, Haman said. Since it is unknown where people might choose to vote, it is difficult to know how many ballots to place in the different locations. If a vote center runs out of a particular ballot, people needing that ballot still can vote electronically using the Express Vote machines and print out a document that they can place into the scanner that counts the votes.
Haman said the plan also is to have absentee voting available as in the primary, with the same six drop boxes for ballots. Early voting would be Oct. 26 to 30 and Nov. 2.
Commissioner John Pietsch said his goal once the pandemic ends is to ensure in-person voting at multiple sites around the county, close to where residents live.
"All votes are important, and to make one voter have to drive for 45 minutes to get a polling station really doesn't seem fair," Pietsch said. "You've got five stations around Minot to accommodate all the people that are here, but we're really not looking at the people who live in a rural area."
Commission Chairman John Fjeldahl asked about the possibility of the Legislature reducing the number of poll workers required. Finding workers has been an issue in keeping rural polling places available, and the auditor's office reports it has become more difficult to staff the polls during the coronavirus pandemic.
"If we want to keep this local polling like I would like to see, let's figure out a way to make it less cumbersome," Fjeldahl said.
Louser said poll staffing requirements could be a topic in the next session.
Related posts