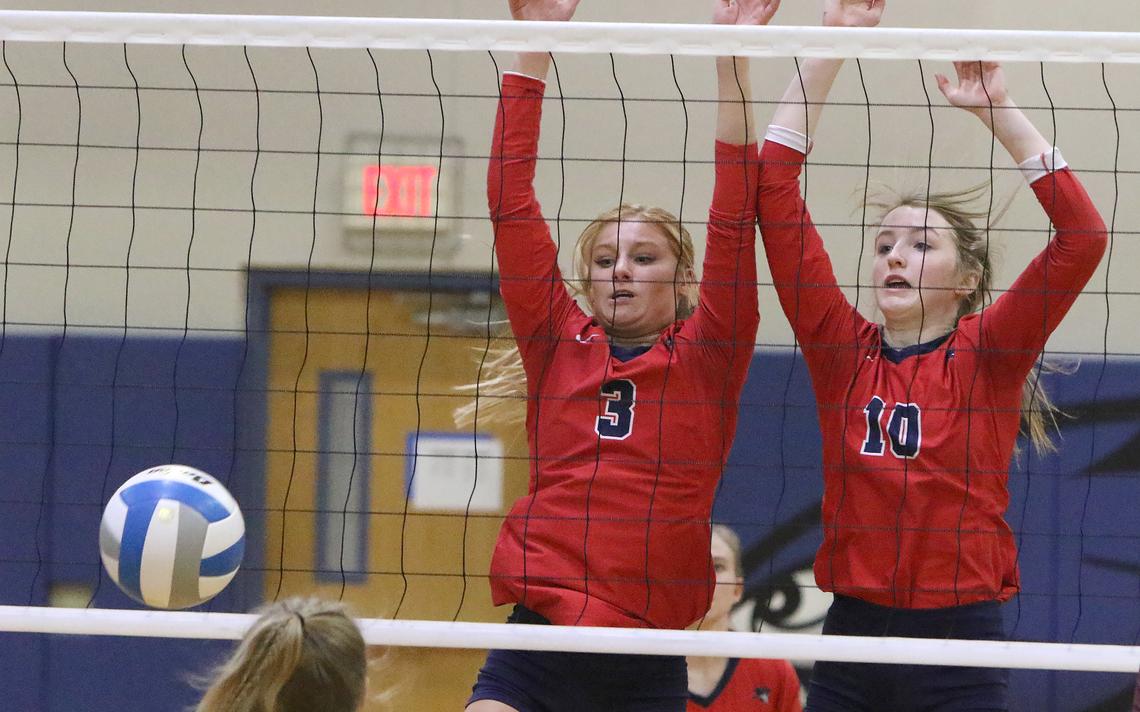 MINOT, N.D. – Bismarck Century proved why they are the No. 1 seed in the WDA on Thursday afternoon.
The Patriots defeated Minot in a convincing three-set sweep (25-5, 25-10, 25-4) to earn the team's first win of the postseason. Century has advanced to Friday's semifinal match. The Pats will face Mandan at 5 p.m. at Jerry Meyer Arena while Minot will face Bismarck St. Mary's on Friday at 1 p.m.
"This is always kind of a challenging gym to play in just with the environment," said Century coach Jamie Zastopil. "But this kind of breaks us in and kind of gets rid of those nervous jitters."
The team's debut was led by setter Kaia Lill at the line. Lill recorded seven aces and led the team to 11-0 and 16-0 scoring runs in the first and third sets. The senior has recorded 35 non-returnable serves on the season. Jill Dollinger added to the ace total with four, while Hailey Fletcher and Abby Fletcher each added a pair.
"We had three things that we were really focusing on and one was just serve really aggressively," Zastopil said. "I thought our girls really did that … that was a big goal for us coming into this match is keeping them out of system and we did that."
The end line was not the only line the Pats were dominant from.
The Minot defense, anchored by senior libero Tia Haskins, popped up 10 balls for the Braves while Morgan Wheeler saved five balls from the ground. The Pats countered with more than 35 kills.
Freshman Logan Nissley was Century's leading hitter with 12 kills, while Julia Fitterer and Hattie Fitterer added a combined 14 kills to the books.
Related posts