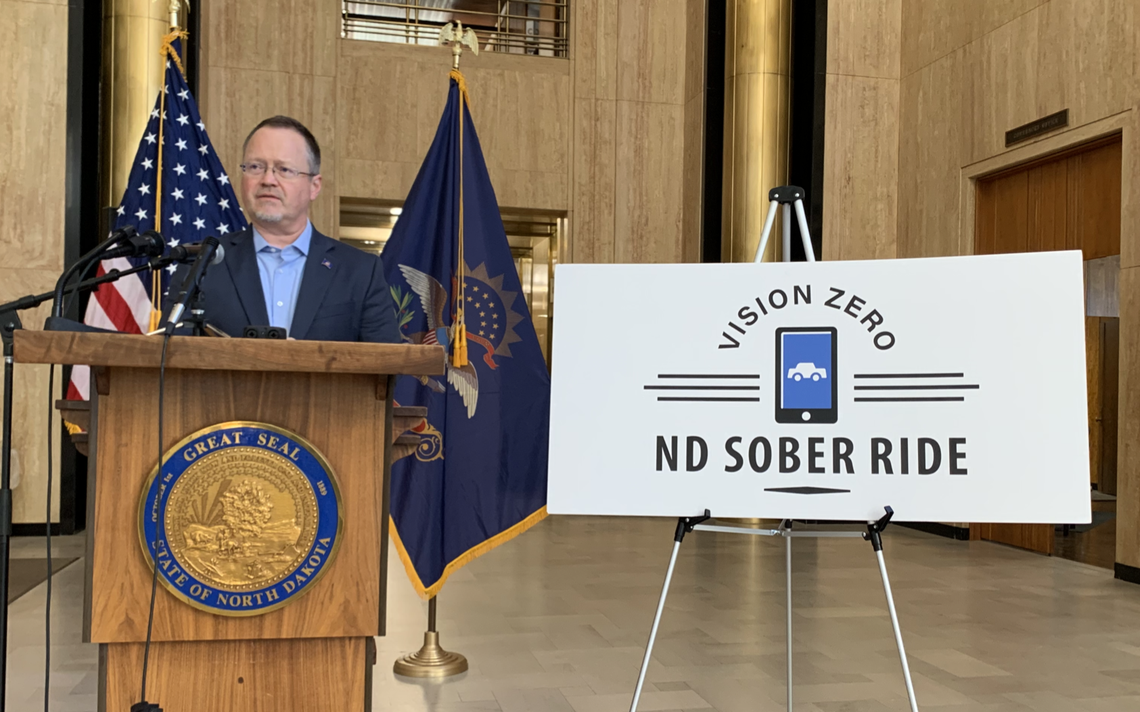 MINOT, N.D. — When it comes to drunk driving, many North Dakotans prefer a throw-the-book-at-them approach.
Our elected policymakers have obliged them.
During their 2013 session, lawmakers raised the fines for DUI convictions and created a new aggravated DUI charge for first-time offenders. Repeat offenders also see tougher charges. Minimum jail times were upped as well. Lawmakers even implemented what's called the 24/7 sobriety program for the most egregious offenders.
Under that program, offenders must show up to get tested for sobriety by law enforcement daily.
The result? "The percent of alcohol-related fatal crashes increased annually between 2015 and 2017," North Dakota's Vision Zero campaign tells us. "Following these increases, the percent of alcohol-related fatal crashes decreased again in 2018, but rose again in 2019."
The actual numbers, from the state's most recent crash summary report covering through 2019, are a bit more encouraging (the 2020 numbers will be skewed thanks to COVID-19). The state saw a 20% decline in fatal accidents related to alcohol, from 48 to 38, from 2015 to 2019.
The total number of fatalities decreased 24%, from 57 to 43.
Injuries fell 19%, from 496 to 402.
Progress, but at what cost? The stiffer penalties for DUI filled up the state's jails. The additional enforcement required to backstop these policies also has a cost to taxpayers. In short, we spent a whole lot of money on the throw-the-book-at-'em approach with only modest improvements.
Maybe it's time for something new?
In early March, I wrote about a new initiative from Gov. Doug Burgum's administration. Using a grant, the state ran a program called Sober Ride, providing a $10 voucher for the ride-share service Lyft. It was only available between 5 p.m. and 2 a.m.
The program provided some 800 rides at the cost of just $8,000.
That's 800 presumably impaired drivers off the roads for less than what it costs taxpayers to run a DUI checkpoint or put even one DUI offender through the criminal justice system.
When I wrote about this program in March, I got a lot of sneering from the throw-the-book crowd who equated this with subsidizing drunks. Except, people will drink, and you don't need to drink much to be over the legal limit.
Like it or not, it's a part of our culture. Our focus should be safe roads.
The get-tough approach works to a point, but it's expensive.
Facilitating rides home for people who have been drinking works too, and so far, it's a lot cheaper.
No matter what we do, some people will make the irresponsible decision to drive home drunk There should be consequences for that. But if we can intervene and help people make a different choice, isn't that a better outcome?
The Sober Ride program should be permanent and larger in scope.
Related posts