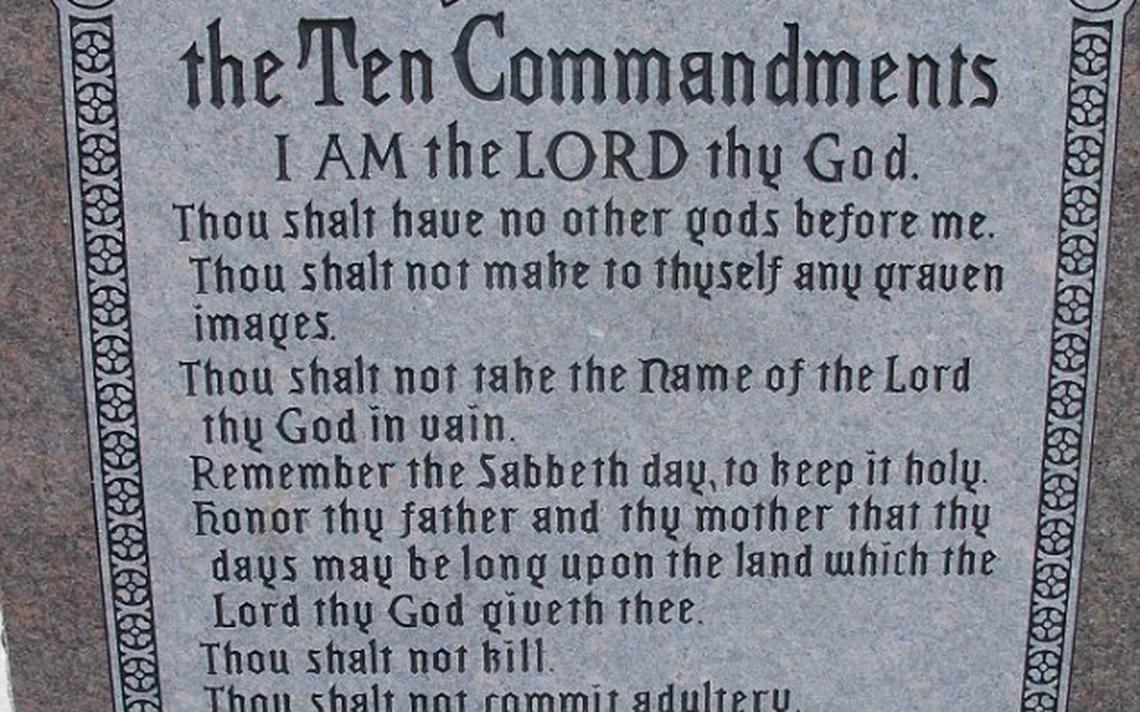 N.D. — Gov. Doug Burgum signed legislation Friday, April 16, authorizing North Dakota public schools to post the Ten Commandments in classrooms.
The bill cleared the House and Senate by wide margins earlier this session after lawmakers included provisions to gird against possible lawsuits, including one portion requiring that displays of the Judeo-Christian text appear alongside other historical documents.
In a statement on the decision, Burgum said the bill "clarifies the existing authority" for schools to display culturally, historically and legally significant religious symbols in the context of other similar objects.
"School boards are already required to develop a policy for the proper display of any religious objects or documents," Burgum said. "This law supports local control and gives school districts full control over whether to display any religious objects or documents."
Proponents of the bill said displays of the Ten Commandments would help to remedy certain social ills, and its primary sponsor, Sen. Janne Myrdal, an Edinburg Republican, encouraged colleagues not to back away from the proposal out of concerns about legal challenges.
The proposal drew opposition from several attorneys and education groups, including the North Dakota School Boards Association, who warned lawmakers that passing the bill would all but guarantee lawsuits for school districts and administrators who chose to take advantage of the authorization.
That testimony was provided before the bill was amended to require that the Ten Commandments be displayed alongside other historical documents. But some lawmakers still expressed concern that the bill was unconstitutional, and one legal expert, Erwin Chemerinsky, dean of the University of California, Berkeley School of Law, told The Forum that courts may still see it as a violation of the Constitution because of a clear religious intent.
The bill includes a provision that declares school boards, teachers and administrators "immune" from legal liability for Ten Commandments displays, though attorneys noted that this would not shield against federal lawsuits.
The final version of the bill passed the legislative chambers easily, with a vote of 76-16 in the House and 39-8 in the Senate, both veto-proof majorities.
The governor is expected to act on a slate of other contentious bills with the legislative session nearing its end. On Thursday the North Dakota Senate sent a proposal to the governor that would restrict the participation of transgender athletes in K-12 sports, and lawmakers are awaiting his decision on another bill that would ban state officials from instituting mask mandates.
Related posts