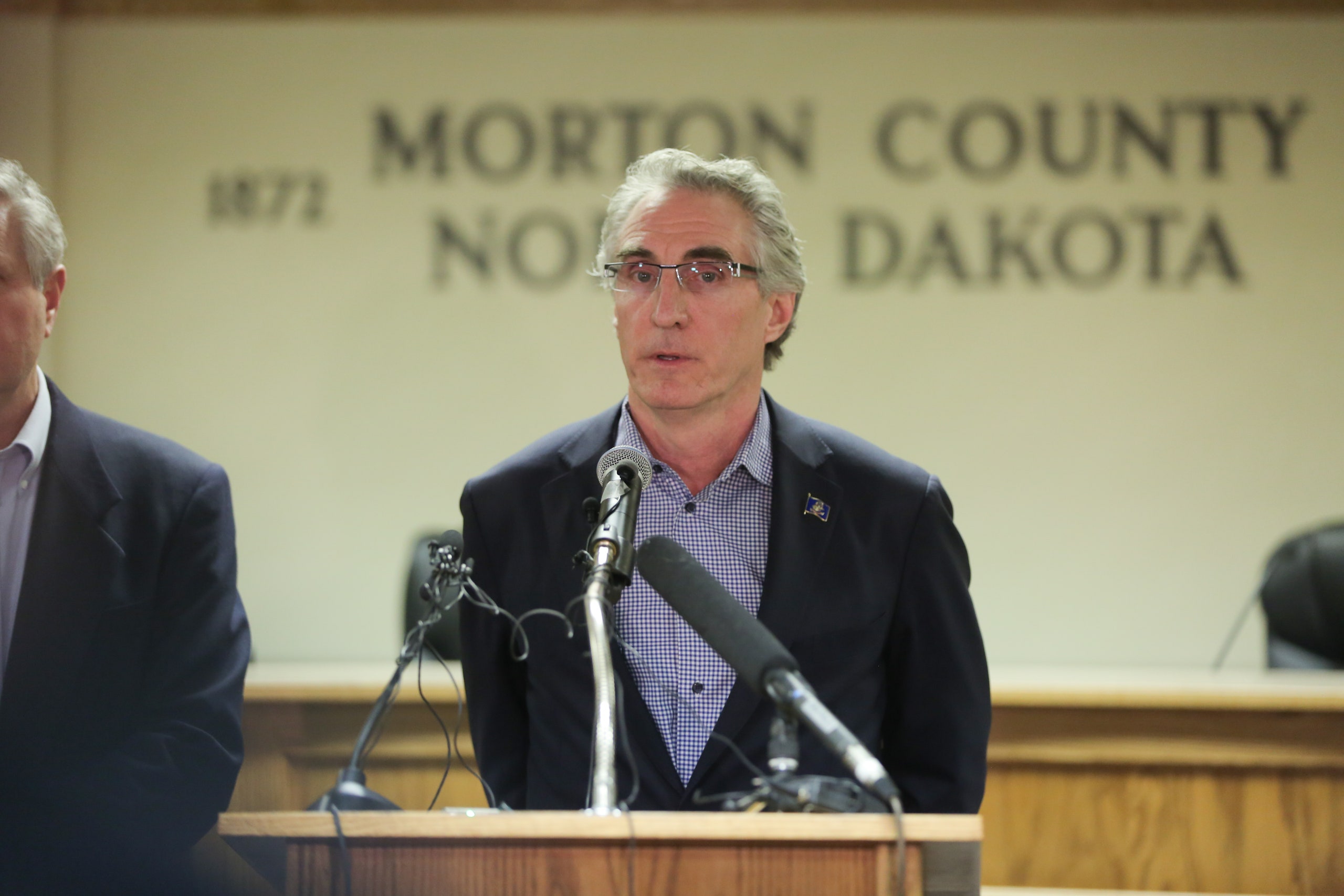 BISMARCK, N.D.— Agitated by Gov. Doug Burgum's domination of pandemic decision-making, North Dakota lawmakers have approved legislation that aims to tilt the balance of powers more toward the Legislature in future emergencies.
The state House of Representatives voted 85-3 to pass House Bill 1118 on Friday, April 16. The proposal, which the Senate backed earlier this week, will now go to Burgum, a Republican, whose spokesman declined to comment. Burgum could veto the legislation, but a strong majority of lawmakers would likely vote to overturn it and push the bill into law.
The bill would allow legislative leaders to request that the governor call lawmakers back to Bismarck for a special session if he or she issues a state of emergency. If the governor does not call a special session within a week, the emergency order would automatically end 30 days after the lawmakers sent their request to meet. The legislation would also allow lawmakers to end, extend or change a declared state of emergency during a special session.
North Dakota has been in a continuous state of emergency since March 2020 when the COVID-19 pandemic hit. The emergency designation grants the executive branch some extraordinary powers and makes the state eligible for special federal funding. Previous efforts by ultra-conservative lawmakers to end the emergency designation failed to pick up enough support.
Lawmakers on both sides of the aisle have been critical of Burgum's handling of the COVID-19 pandemic, with some calling for stronger mitigation measures and others lobbying for a laissez faire approach.
Coming into the session, top Republicans said old laws allowed the governor too much latitude in his response to the pandemic. The Legislature, which only meets for regular sessions every two years, originally granted the executive branch more control during a state of emergency in 1987 as a reaction to a measles outbreak in Grand Forks.
"We gave away a lot of authority in the late 1980s, and I do agree that we need to go through this process because the Legislature needs to take some of that authority back," House Majority Leader Chet Pollert, R-Carrington, said earlier this year.
Several proposals passed this legislative session have aimed to wrest authority away from the governor, including one bill that would bar the state from issuing mask mandates. That legislation is on its way to Burgum's desk, but the governor has not signaled whether he will sign it.
Related posts