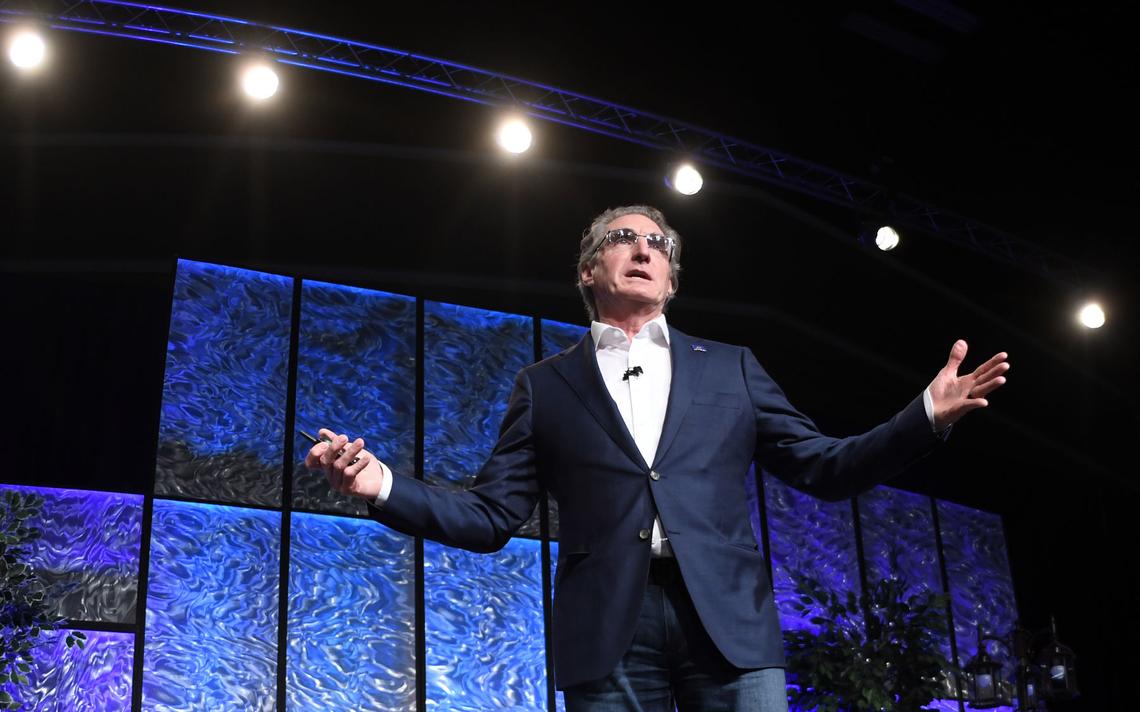 N.D. – When COVID-19 took hold in the United States, it looked like Gov. Doug Burgum's moment. The former Microsoft executive, who ran for governor championing a CEO's approach, seemed to have a challenge perfectly suited to his data-first style.
But it soon became clear that Burgum was in what one friend, Fargo City Commissioner John Strand, called "something akin to a pickle."
Burgum, known for his go-his-own-way leadership, proved prescient early on, stressing in the confusing first days of March that the new virus was likely to reach North Dakota. As it took hold on the coasts, he invested heavily in testing, building a statewide apparatus that has consistently ranked among the largest of any state.
But as the world learned more about COVID-19, pandemic governance became thornier. In a deeply Trump-friendly state (in November, the president drew his second-largest margin of victory in North Dakota), a dismissive tone set by the White House laid the groundwork for the slow, reluctant adoption of masks. North Dakota led the country in new per capita cases and deaths for close to two months this fall while Burgum routinely rejected calls for a statewide mask mandate or other direct interventions.
"You can't walk into someone's house and wrestle a mask on them. It isn't going to happen," Burgum said in mid-October, when there were about 4,200 confirmed active cases in North Dakota. By the time he flipped, installing a mask mandate and business restrictions a month later, cases had soared over 10,000.
Like Strand, other Burgum supporters insist the governor was in a difficult position: caught between an urgent need for public compliance and what he diagnosed as North Dakota's preference for the "light touch" of government — a trait that has led many residents to shun mask guidelines this year.
On one side of the governor, a vocal faction — including some elected officials — flouted pandemic precautions and decried government overreach. On the other, national media outlets turned their sights on a worst-in-class outbreak in North Dakota and local doctors and medical associations urged the governor to install a mask mandate.
"It was really the national election that was the factor," the governor told Forum News Service in an interview earlier this month. Burgum, who was elected to a second term in November, doesn't point any fingers at President Donald Trump, but he's quick to name the challenges of navigating pandemic politics. "Everything about pandemic response, whether it was masking or education mediums or the vaccine — every single aspect of that became politically divisive," he said.
But even with national politics setting the terms, Burgum rejected notions that they had any bearing on his response. Instead, he insisted that he was guided by data and data alone.
"We said on Day 1 that we were going to make decisions based on data, not on ideology," Burgum said. While the rest of the country descended into yet another partisan battle, the governor argued that a commitment to the numbers buoyed North Dakota above the political fray. "I think we were kind of immune to that," he said.
But critics of the state's response don't buy it. Some argued that the governor fell short of his data-centric aspirations this year, allowing politics to direct his decisions instead.
"All I can think of is that the voices on the right got louder," said Earl Pomeroy, a Democrat who served as North Dakota's congressman for 18 years. Pomeroy argued that Burgum was "cowed" by a vocal minority and struggled to break step from the Trump-aligned response championed by Gov. Kristi Noem in South Dakota.
"He became frozen in place," Pomeroy said. "He let Kristi Noem define what Republicans do in the Great Plains instead of deciding for himself based on science and medicine."
Related posts