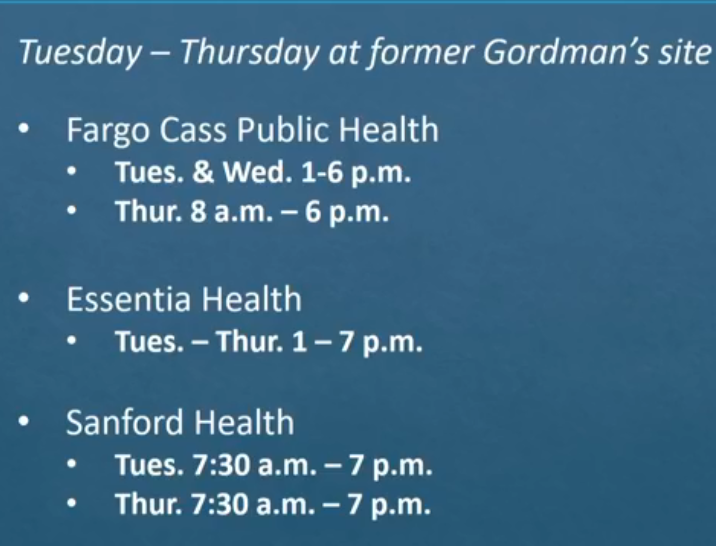 FARGO, N.D. – Fargo Mayor Dr. Tim Mahoney says it stands to reason the more people who get vaccinated the fewer people will get COVID-19. However, he says there's a problem locally. Not enough people are getting vaccinated and as a result, there's more vaccine available than needed.
Mahoney has talked with local medical facilities to change things up. Walk-in clinics that don't require pre-registration start today and continue through Thursday at the former Gordman's site.
Fargo/Cass Public Health, Essentia Health, and Sanford Health will all be available to give the vaccinations. The hours vary and can be found at KFGO.com.
Mahoney says about 3,000 "extra" vaccines are available this week and the state can be asked for additional vaccines next week if more is needed.
Related posts