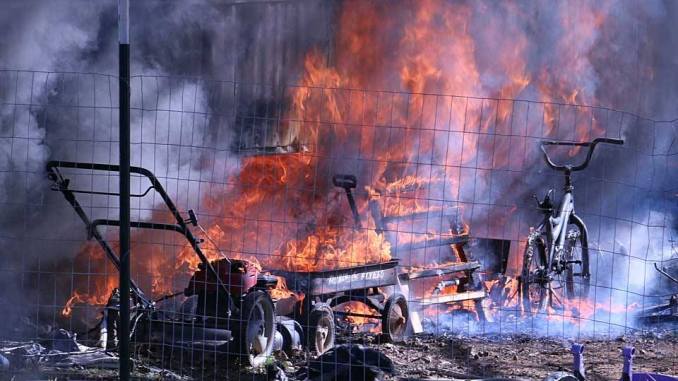 MINOT, N.D. –Investigators said a fire destroyed a home and two vehicles, and damaged two other homes, in Wheatland Village Mobile Home Park Sunday evening.
Crews were called to the area shortly before 7 p.m. for a grass and structure fire. Firefighters found two homes and two vehicles on fire, and were able to prevent the flames from reaching a third home.
All three homes were occupied, and all residents evacuated safely. No residents or firefighters were hurt, and crews managed to rescue several pets.
According to the Battalion Chief, the first home and two vehicles were a total loss, the second home suffered severe damage, and the third had heat damage to the outside.
Related posts