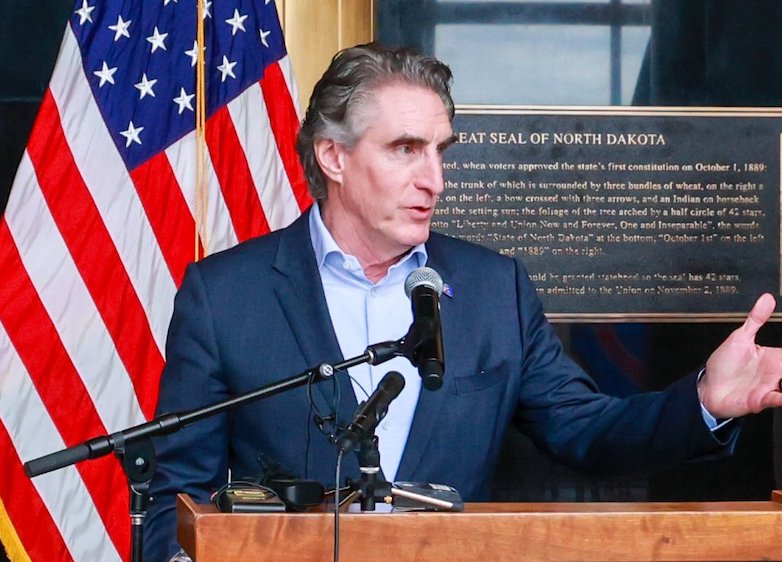 Gov. Burgum signed House Bill 1371 which modernizes North Dakota's corporate farming law to encourage growth in the animal agriculture sector.
Bismarck, N.D. – According to the statement, lawmakers delivered with HB 1371, which allows an authorized livestock farm corporation or limited liability company to own or lease farmland or ranchland if the entity has no more than 10 shareholders or members.
For corporations, shareholders holding 75% or more of the shares must be actively engaged in farming or ranching; for an LLC, the percentage is 51%.
Shareholders must be U.S. citizens, and no corporation or LLC may own, lease or have an interest in more than 160 acres of farmland or ranchland.
Gov. Burgum released the following statement:
"These narrowly defined changes in state law will take the handcuffs off our farmers and ranchers and allow capital investment to flow into our state, growing animal agriculture, adding value to crops, creating opportunities for the next generation, and helping rural communities and schools to thrive in North Dakota once again.
With House Bill 1371, we can level the playing field with other states and expand animal agriculture with environmental stewardship. We're grateful to the bill's prime sponsor, Rep. Paul Thomas of Velva, Commissioner Goehring and all of the bill sponsors, commodity groups and other supporters for their collaboration on this groundbreaking legislation."
Related posts