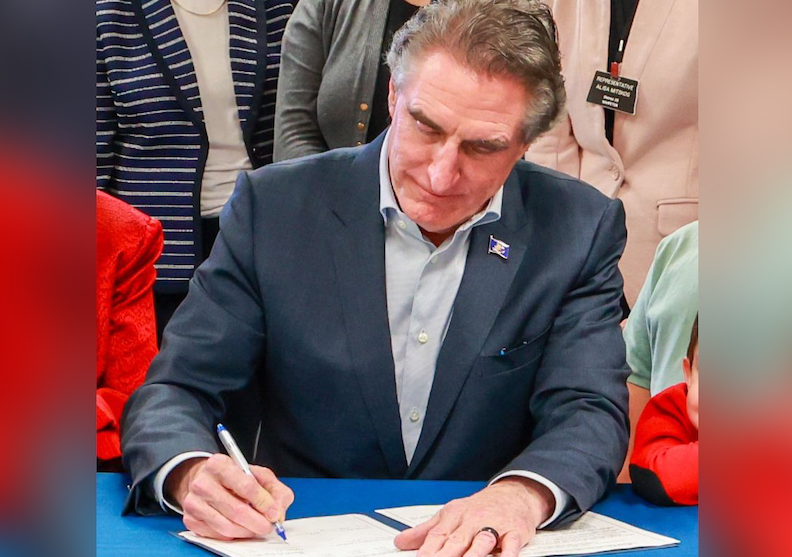 Bismarck, N.D. – According to the state officials, last year, Gov. Burgum and lawmakers proposed a $76 million comprehensive package to address the availability, affordability and quality of child care as a barrier to workforce participation.
The nearly $66 million in HB 1540 funds many of those proposals, including:
$22 million to expand the Child Care Assistance Program (CCAP), increasing the number of families with children ages 0 to 3 who receive help paying for child care from 4,660 to 6,460 by the end of the 2023-2025 biennium.

$15 million to incentivize more providers to deliver child care for infants and toddlers by increasing the CCAP rates for child care centers and group/family child care settings, plus $3 million to increase monthly payments to providers who are quality rated;

$5 million for an additional 500 families to participate in a pilot project where private employers contribute money to help cover their employees' child care expenses;

$2 million in stipends for child care workers pursuing additional training.

$3 million to increase support to providers who want to become quality-rated or increase their current quality rating.
Overall, the bill's far-reaching impact means an estimated 2,200 extremely low-income working families will no longer have a co-pay requirement for child care; at least 1,800 additional children will receive CCAP support each month; 3,500 child care spots will receive increased CCAP payments for quality and infant/toddler care; 1,200 to 1,800 child care workers will receive training stipends; over 800 providers will receive grants or shared service supports; and over 9,000 child care-related background checks will be completed more quickly and efficiently.
Co-sponsoring the bill were House Majority Leader Mike Lefor, Senate Minority Leader Kathy Hogan, Reps. Alisa Mitskog, Jon Nelson, Greg Stemen, Don Vigessa and Robin Weisz and Sens. Curt Kreun and Judy Lee.
Related posts