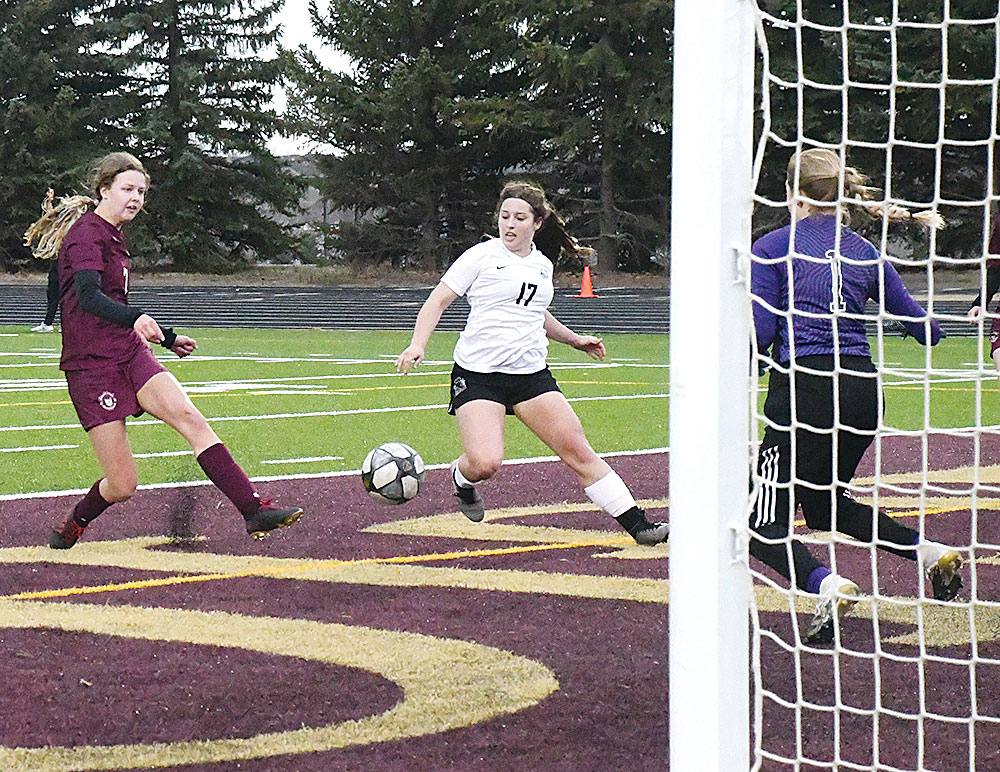 MINOT, N.D. – It was a clash of two WDA titans on Tuesday night as the Minot Majettes put their undefeated record on the line against the Mandan Braves who had won their previous five games.
Mandan scored the first goal early in the first period. It was a significant goal as it marked the first time this year that Minot had trailed in front of its home crowd. The deficit was short lived however as senior forward Lainey Sandberg made good on an assist from junior MaLiah Burke to tie the game at 1-1 with 27:58 remaining in the half.
Minot continued to apply the pressure offensively, and had several more shots on goal in the period. Nonetheless, the score remained tied at 1-1 after 40 minutes.
In the second half, Burke broke the tie with a goal off of a penalty kick at the 16:12 mark. Then at the 6:45 mark, it was freshman midfielder Maicee Burke who provided some insurance with an unassisted goal to make the score 3-1 in favor of the Majettes.
After the win, Minot head coach Matt Pfau was proud of how his team competed to overcome the early setback. "It was a great battle by both teams in a very physical game," Pfau stated. "It was good for us to play from behind and see what that feels like, I am very proud of our effort tonight."
Now 7-0 on the year with two of those wins coming at the expense of the Braves, Minot's next contest is scheduled for Thursday at home against Bismarck St. Mary's. Start time for that contest is slated for 7:30 p.m. at Duane Carlson Stadium.
Related posts