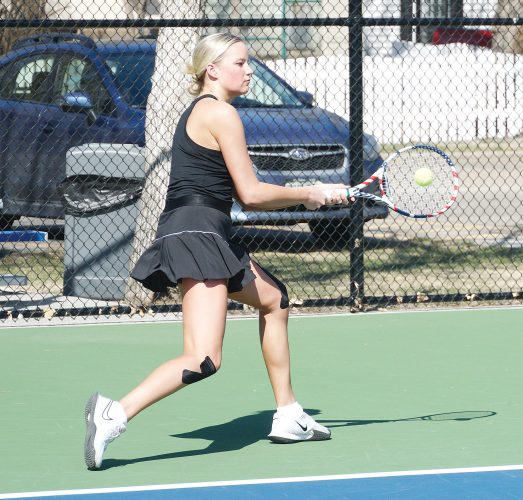 MINOT, N.D. – The Minot Majettes (6-0) earned an 8-1 victory at Hammond Park on Thursday over Dickinson.
Minot's lone defeat of the match was at the No. 1 position as Sofia Egge was beaten in straight sets by Valeria Bradley 3-6, 5-7. Throughout the rest of singles play, the Majettes did not drop a set.
No. 2 Eden Olson took care of Emma Dazell 6-1, 6-2, No. 3 Morgan Wheeler defeated Elizabeth Dean 6-2, 6-2, and No. 4 Sydney Fettig topped Lola Homiston 6-2, 7-6. In the No. 5 slot, Sienna Ronning was victorious over Julianne Kadrmas 6-1, 6-1 and Minot's Sidney Ressler beat Libert Fulmer in the No. 6 matchup 6-1, 6-3.
The Majettes continued their winning ways in double play as No. 1 duo Egge and Olson won 6-3, 6-3 over Bradley and Dazell. In the No. 3 position, Ronning and Ressler also won in straight sets 6-0, 6-1. The No. 2 game was the most competitive of the afternoon as Minot's Wheeler and Fettig outlasted Dean and Homiston in three sets 6-2, 6-7, 10-7.
Up next, Minot plans to host West Fargo for its next meet at Hammond on Friday afternoon. Start time for that meet is slated for 4:15 p.m.
Related posts