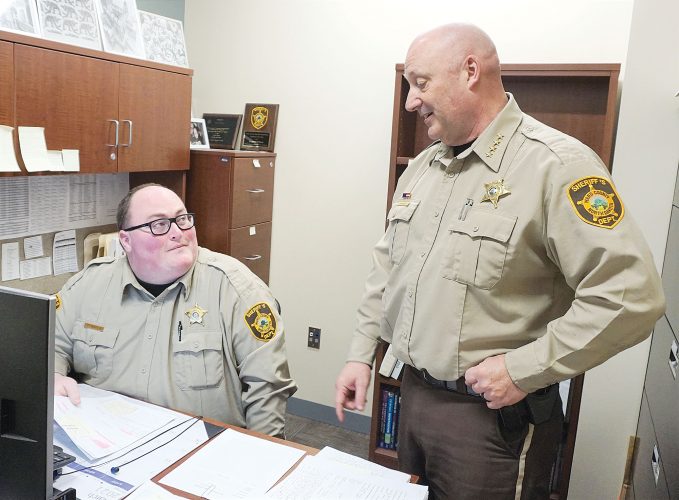 MINOT, N.D. – When Minot native Shelly Aasen Carlson moves into a new city government position in Moorhead, Minnesota, there's no waiting period.
Early last month, Carlson, a council member, was appointed by her fellow council members as mayor of Moorhead. Johnathan Judd, who had been mayor for the past two or so years, stepped down to accept an appointment as judge in Minnesota's 7th Judicial District in Otter Tail County.
"It was like trying to take a sip of water out of a fire hose," said Carlson, as she got started in her new job.
But about a month later after her appointment as mayor, she said, "It's getting easier. Overall, it's going pretty well."
A 1989 graduate of Minot High School, Carlson's parents – Thomas and Brenda Aasen, and Pat and Gene Eggen – live in Minot. Carlson graduated from Moorhead State University in Moorhead with a paralegal degree and also a master's degree in public administration. She and her husband, Ron, have a son, McKinnon, and daughter, Jordan, both attending North Dakota colleges and McKinnon is in the N.D. Air National Guard.
Carlson got her first experience with city government work when she was elected to the Moorhead City Council about two years ago. When she was elected to the council, the seat was open.
Carlson said there was no waiting period at that time either. She was elected on a Tuesday in November and since the seat was open, six days later on a Monday she was sworn in for the council position.
Besides serving as mayor, Carlson also is chair of the FM Flood Diversion Authority Board. She is Criminal Justice Systems manager at the Minnesota Elder Justice Center.
Related posts