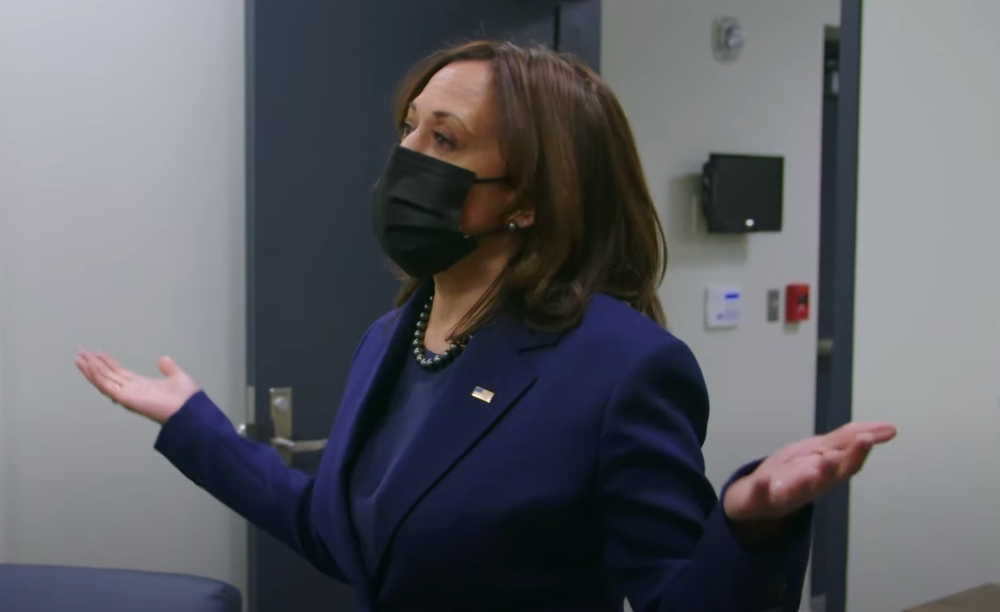 There are reasons why Democratic primary voters saw to it that Kamala Harris was among the first in a crowded field of candidates to leave the race in the winter of 2019. As such, Joe Biden and whoever is handling his presidency behind the scenes are all beginning to see why, and, perhaps, regretting putting her on the ticket just because her presence allowed the 'woke' among them to check off more race and gender boxes.
You have may read or heard that Harris just wrapped up her first foreign trip, which was to Central America and Mexico. The agenda: 'Solving' the migrant crisis (the Biden regime created) along the U.S. border.
By any measure — any measure — it was a foreign policy disaster at least on the scale of having Chinese diplomats lecture Secretary of State Antony Blinken on U.S. soil in Alaska about what a terribly racist country America is.
And now, suddenly, Harris's incompetence was laid bare. So bare, in fact, even the White House couldn't believe it.
The Daily Caller reports:
House officials were reportedly "perplexed" at Vice President Kamala Harris' performance in her first foreign policy trip under the new administration, CNN reported Wednesday.
Harris returned from her trip to Guatemala and Mexico on Wednesday. The trip was intended to address the "root causes" of illegal immigration, but the tour ultimately drew criticism from both sides of the aisle in Washington. NBC News also released an interview with Harris in the middle of her trip in which she fumbled an answer on why she has yet to visit the U.S.-Mexico border.
Biden appointed Harris to lead the administration's efforts to combat the ongoing immigration surge at the southern border in March. Harris has since refused to visit the border itself, instead arguing that her role is to address "root causes" of immigration, such as poverty and high crime rates in Central and South America.
During her travels, Harris met with Guatemalan President Alejandro Giammattei and Mexican President Andrés Manuel López Obrador — both of whom have lambasted the Biden regime over the migrant situation. At one point, Giammattei even asked the vaccinated Harris to put her mask on (where were the State Department protocol experts?).
While there, Harris essentially promised to buy off both countries with nearly $1 billion in tax dollars, figuring the "root cause" of poverty in those countries is poverty itself (not the governments or, in Mexico's case, the cartels).
Afterward, Harris used a completely irrelevant reference when 'vowing' to finally visit the chaotic border so she can see first-hand what's really going on (instead of getting lampooned about not going to the border by freshman Republican lawmakers).
"Yes, I will," Harris told reporters about going. "And I have before. Listen, anybody, especially if you're from California you know, I've spent a lot of time on the border – both going there physically and aware of the issues. But the reality of it is that we need to prioritize what's happening at the border and we have to prioritize why people are going to the border."
Okay, well, prior visits don't matter or count because Border Patrol and DHS agents say they are seeing historic, unprecedented levels of illegal immigration and unaccompanied minors crossing the border now, not 'back in the day.'
Not the best answer she could have given, for certain. But it's just another way she's proving to have been a bad pick for the Biden team and a really bad one for America.
Related posts